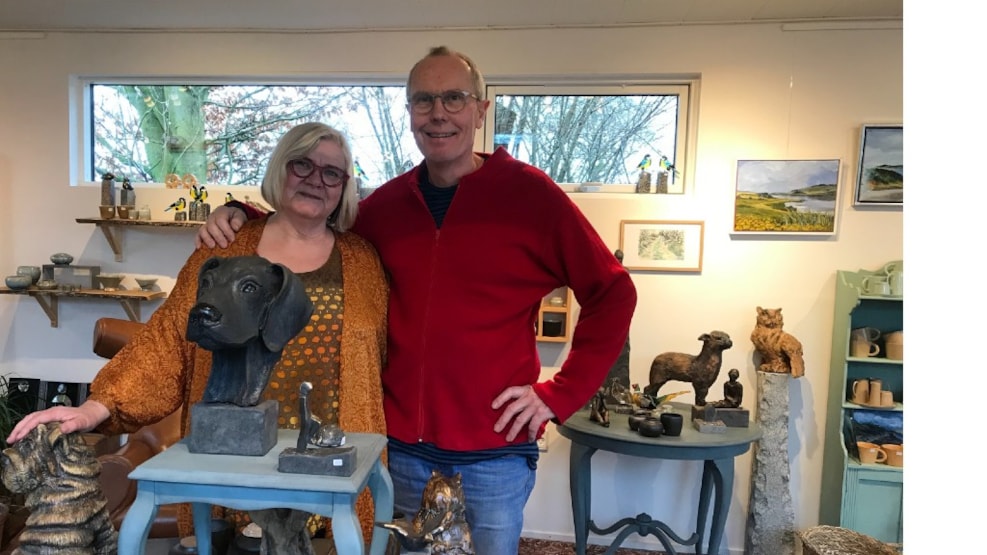 Røntveds Kunsthåndværk
Visit Røntveds Art Craft – a beautiful Galley and Sculpture Garden
Røntveds Art Craft
In this beautiful landscape, surrounded by cornfields, you will find a cosy gallery, cafe', and a sculpture garden at Røntveds Art Craft.
In the gallery they exhibit and sell their work in both ceramic, glass, bronze, and granite. In ceramic they make beautiful sculptures and useful art, in glass you will find different sculptures, and in bronze and granite they make mostly different sculptures.
In their wonderful sculpture garden, which is like a small forest, you will also find different sculptures – a mix of their own and other artists sculptures. These sculptures are placed in the different corners and areas in the garden.
The gallery has a small café, where you can buy a cup of coffee and enjoy in the gallery, the gallery's terrace or in the sculpture garden.
You can visit the garden, for free, in the gallery's opening hours.
For more information
You can read more about Røntveds Kunsthåndværk on their homepage (in Danish) and buy some of their products in their webshop: Røntveds Kunsthåndværk
Travel sustainably in North Jutland
Getting around North Jutland with public transport is effortless. Plan you trip with bus, train or 'Plustur' on rejseplanen.dk