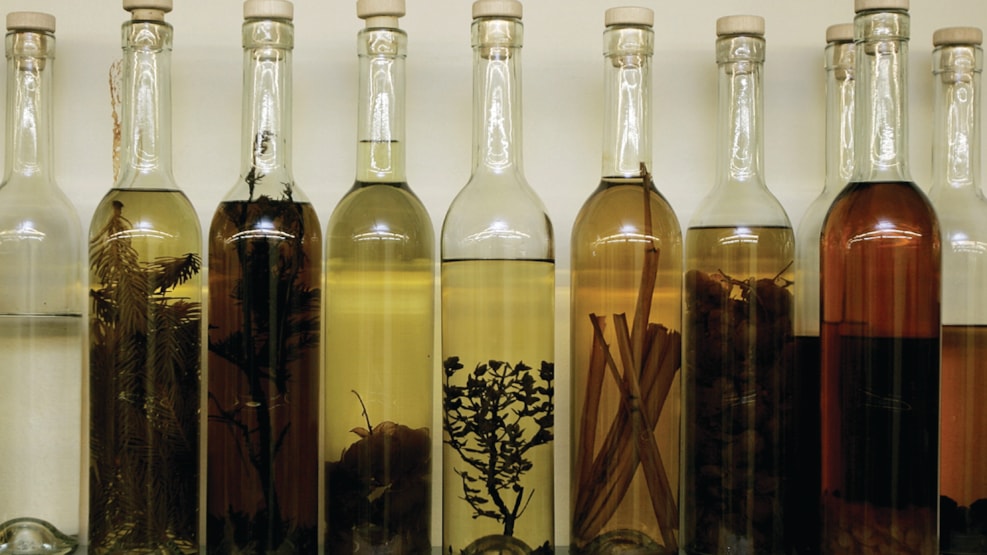 The Schnapps Route on two wheels
Let yourself be seduced by "The Snaps Route's" good own recipe and delightful seasoned snaps, with your bicycle as a mean of transportation round along the Limfiord's beautiful nature.
The country of the Limfiord is an ideal territory for cyclist and for everyone who are kin to fresh air and variation of landscape. With wind in your hair, smell of new harvest hay and experience the grasshoppers playing by the rough edge. The cozy Inns in cooperation with "The Snaps Route" will serve as your night accommodation, and the routes many bases differentiate the wonderful snaps' experiences with you.
We make tours of various lengths and with different content. Tours start at 5 nights and at the Snaps Route inn/hotels you will be pampered with good food and local herbs. So welcome to the world of snaps, herbs, cozy inns, culture and nature round the fjord.
Snaps Route attractions: Vorupør Museum, Vitskøl Monastery, Viskum Snaps, Thise Dairy, Hessel, Danish Duck and Brænderiet Limfjorden.

INFORMATION:
6 days at Inn and hotel accommodation. Inclusive ½ board + 1 snaps. Maps, tour description and leaflets.
PRICES:
5 overnight stays € 626.- per person in dobble bedroom
EXTRA:
Single bedroom € 211,-
TOUR NO. 510
Get more inspiration here:
Destination Limfjorden © 2023