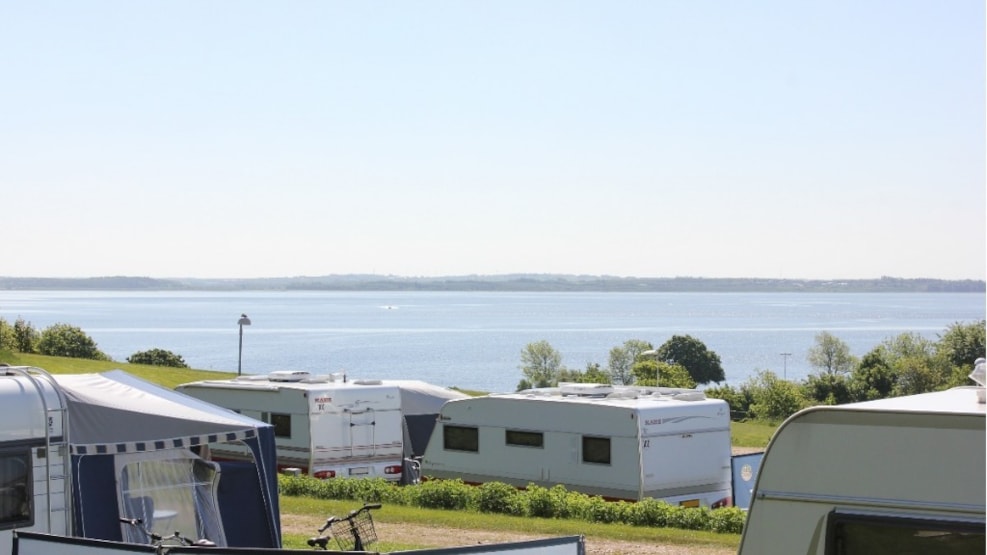 Skive Fjord Camping - Autocamper
Skive Fjord Camping - Autocamper
Lovely surroundings with panorama view
Situated on the south side of a hill with a wonderful view of the fjord. 
Only 4 km away from the town of Skive, 250 metres from the water and surrounded by fantastic countryside.
Local windsurfers agree that Skive Fjord offers some of the best conditions for surfing in Denmark, and the camp site also provides anglers and kayaks with easy access to the rivers, the fjord, or further out to sea.


Facilities
Skive Fjord Camping offers all the facilities you could need for your autocamping vacation, but besides that the camp site also offers: 
Swimming pool.
Child friendly playgrounds
Horses
Rental for Kayaks and fishing rods
Fishing spot and cleaning area
Bathing jetty with activity module and floating bridge for kayaking
Surf spot
Towing place
Fitness pavilion
Mini golf


Information
For contact or more information on Skive Fjord Camping and their autocamping offers: Skive Fjord Camping
Get more inspiration here:
Destination Limfjorden © 2023