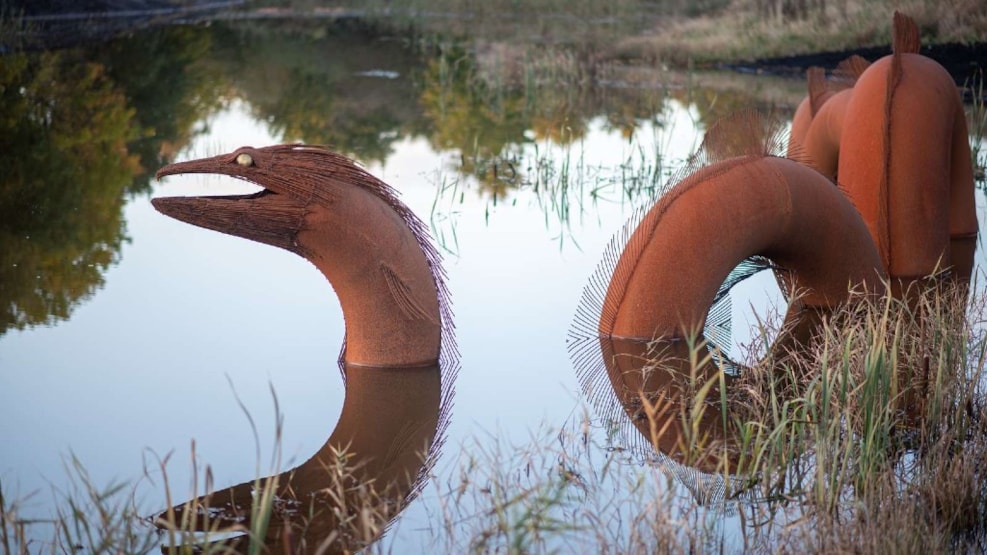 Skive sculpture guide
What does a Scrap-osaurus look like? Where is Sallingpigen? Is it true that an art installation in Skive hides a real gold bar?
Find all the answers in the Skive sculpture guide – a online roadmap to art installations in the public space. The sculpture guide contains more than 150 installations places throughout the Skive area.
The sculpture guide contains pictures and descriptions of the installations and their creators, as well as a map of the area. Some installations are created by both local, national, and international craftsmen and artisans – while others have been created by local kids and amateurs.
With the help of the sculpture guide you will be finding open air art installations in no time.
Happy art hunting!
Link: https://skulpturguiden.skive.dk/ (In Danish – Auto translation available)
Get more inspiration here:
Destination Limfjorden © 2023