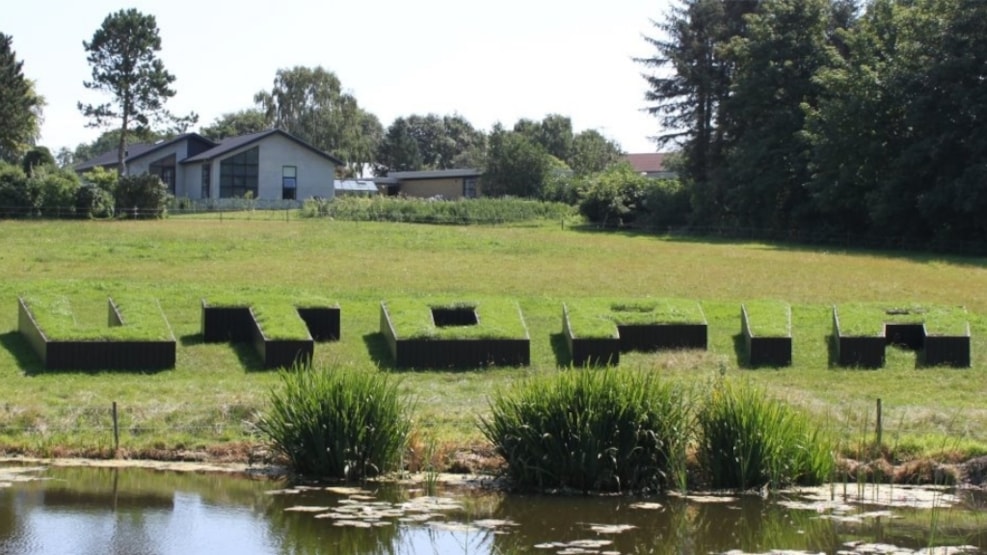 Skulpture village Selde
The Sculpture village Selde
The Sculpture village Selde - a center of art
The village is a platform for sculpture experiments in the public space with over 35 works of contemporary art made in and to Selde - and known in artist circles throughout Denmark. Since 2013, every year has had arranged art exhibitions by curator and visual artist Marianne Jørgensen with well-known artists from all over the country.
Many works can still be seen in the city's public spaces. Since many of the city's citizens are involved in helping and go to the artists, and since the whole art project is based on this collaboration, "Skulpturlandsby" as the Sculpture village Selde is called in the native tongue, has been awarded the Central Jutland Culture Prize 'main prize 2019 called "Partnerships for Action" of DKK 50,000 at a festive event at AROS in Aarhus.
You can also see paintings and reliefs in Selde. The culture house Da Winti has been the center of art ever since Richard Winter - and with him a number of other visual artists - came to Selde in the summer months of 1987 and stayed for 15 years.
After a quiet period Da Winti reopened in 2011, and since then guests has been able to see a voluminous collection of art from the 1960s to the present day. Now Da Winti also has a café where you can order food and drinking.
In addition there is Selde Church, a large church from the Middle Ages, which today is a road church. In 2006 it succeeded the parish council in Selde to get visual artist Erik Heide to be in charge of the restoration. The church now appears a very beautiful contemporary expression and is therefore visited every year by many church art enthusiasts.
In addition, the city has now for six years had a large business with crafts and design made by locals artisans.
In SELDECO, for example, jewelery, felt work, ceramics, clothes, photographs, pictures etc. are sold. The run by artisans and Seldeboere and sought out by customers from near and far.
You can get leaflets at the local store Dagli'Brugsen, in Seldeco, in Selde Church and in Da Winti. They show on a map where they various sculptures are set up, but one can also participate in guided tours.
Every Tuesday morning in the summer holidays, based on Da Winti, you can join the approx. 1.5 km long tour and hear stories about the individual works.
You can also call Da Winti and make an appointment tour at another time.
The café is open by appointment and by tour.
Information
For contact, opening hours or more information about the Skulpture village Selde: Skulpture village Selde