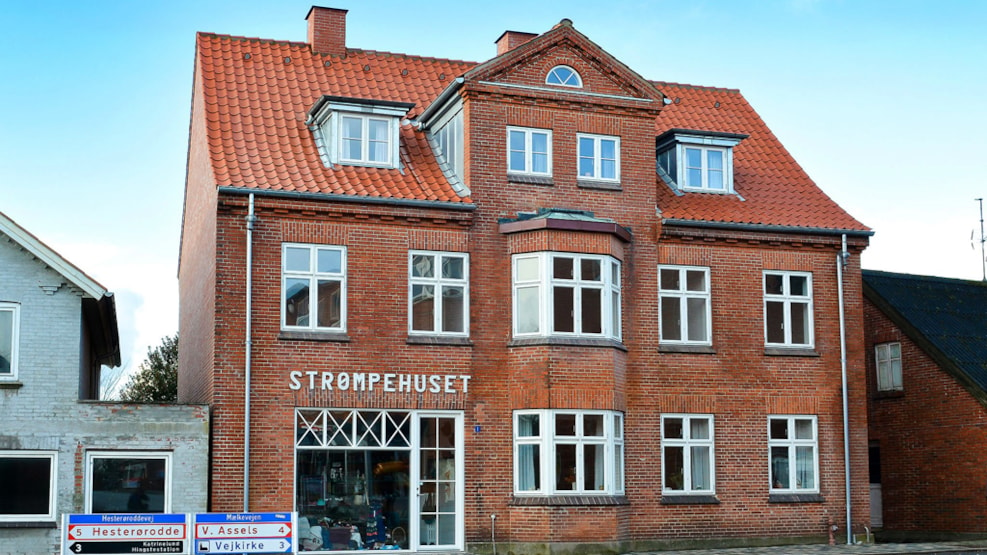 Strømpehuset
Gallery:
Strømpehuset's gallery is the local exhibition site in Øster Assels. Here, you will find varying exhibitions displaying local artists.
A recurring theme will be the local photographer Mette Pedersen (1892-1983).
Shop:
At Strømpehuset's shop, you can provide yourself with hand-knitted socks in every color, size, and design. Additionally, there is a wide selection of other knitted products, such as dishcloths, potholders, hats, neck warmers, shawls, etc. The shop also carries needlework, such as patchwork, bags, pillows, and baskets. Moreover, you will find antique pottery and glass. The shop is newly established and developing, so they - with their members, customers, and others, who are interested - can test new products.
Varying exhibitions and events during the year. 
Also open by appointment.
Get more inspiration here:
Destination Limfjorden © 2023