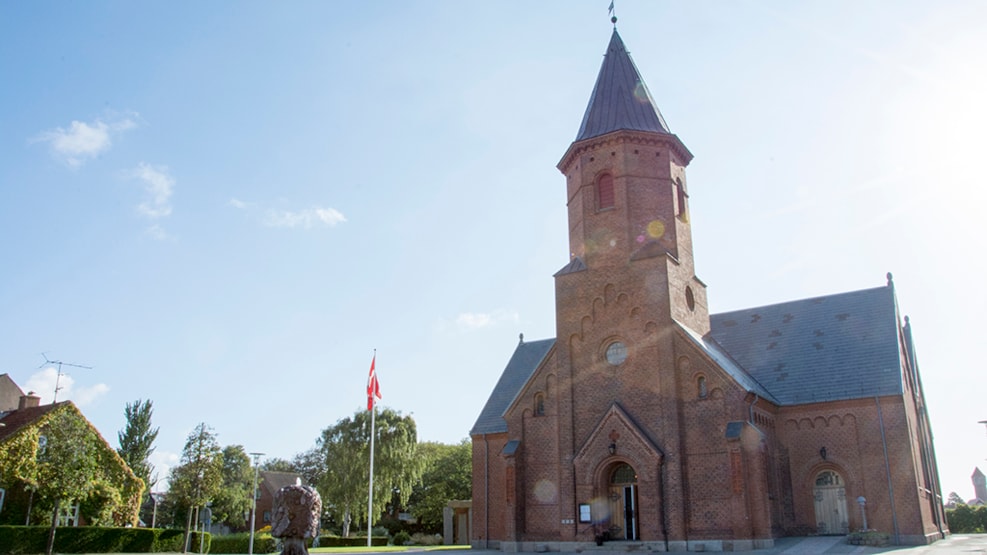 Struer Church
Struer Church

Struer Church was consecrated 20 December 1891 and is situated beautifully high up over the houses of the city.

The growth of the population was the reason that the church was expanded with 2 aisles in 1924/25. The church could then seat 550. The interior of the church was renovated during the period 1969-1985. A new organ was used for the first time 31 May 1970 and the church's choir was given a new look in 1981. The choir decoration was made by the two artists Poul Høm and Lisbeth Munch-Petersen from Bornholm.

The glass mosaic panes was made by glazier Hans Møller Sorth, Rø. 

Struer Church has a carillon with 13 bells which plays tunes 3 times a day.  A work of art by Henrik Voldmester, Husby is placed at the northside of the church – the work of art is called "Skabelsens Port".

The church is open every weekday from 8.30 a.m. to 4 p.m.



Get more inspiration here:
Destination Limfjorden © 2023