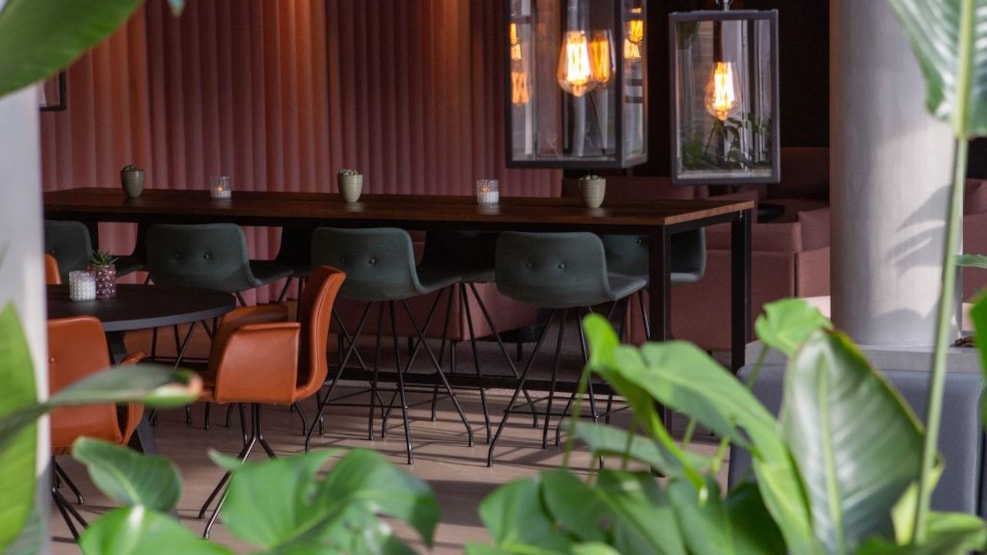 Struer Grand Hotel - meetings and conferences
MEETINGS and CONFERENCES at Grand Hotel Struer 
The hotel is located in the heart of Struer with only a 2-minute walk to the marina. Here you will find the perfect setting for hosting meetings, conferences and courses.Grand Hotel Struer has a plenary and two group conference rooms, and has over 70 rooms with bathroom, TV and telephone. The hotel cooperates with "Folkets Hus" in Struer, who has a capacity for 100 people for conferences.
Areas that Grand Hotel Struer values are ​​high service, quality, flexibility, and functionality. They strive at the best for fulfilling individual desires and requirements related to course or conference event. 
Host a conference with accommodation
Also, overnighting accommodation related to a conference or course is an option if events occur during several days. Here you spend the night in their fine rooms, while they provide good catering during your stay. 
A little about the Grand Hotel Struer
The hotel has a contemporary and informal atmosphere where coziness, relaxation, professionalism, and personality are the focus. The Struer Grand Hotel was built by Konsul Schou in 1895, and briefly afterwards a guest spontaneously claimed that the place was a sensation of the pleasant kind. Today, the hotel has been carefully restored with respect for the original style - and the guest is still the center!
For more information 
Visit Grand Hotel Struer
Get more inspiration here:
Destination Limfjorden © 2023