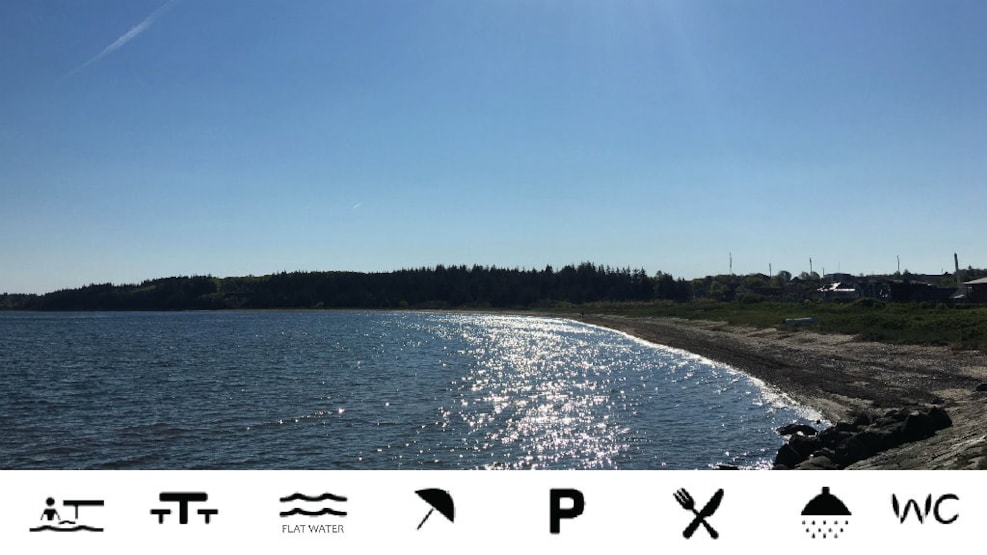 Surfspot | Glyngøre
Glyngøre
Glyngøre is a modern village situated in Nordsalling close to Mors. The combination of hills and water results in a unique atmosphere. The area is ideal for hiking, mountain biking and sailing - activities for both locals and tourists. Glyngøre is an attractive place to visit as  there is focus on food and the raw materials of the Limfjord.
Glyngøre is placed in Sallingsund which is one of the deepest waters of the Limfjord (24 meters). The water is characterized by a powerful waterflow. However, the waterflow does not normally influence the conditions for windsurfers or kitesurfers. Windsurfing and kitesurfing primarily takes place at the north side of the city by Glyngøre Beach. There are great parking conditions and other facilities by the beach.
Sailing Conditions
The sailing conditions are very good. The west wind and north wind are the most favourable wind directions making it possible to perform almost every discipline - freestyle, slalom, formula, and conditions favourable for beginners.
The southwest wind can be very strong in the area, so it is important to choose your spot carefully - especially if you are a beginner.
Coordinates: Latitude: 56.763013| Longitude: 8.868874
Wind Directions: North: 3, North-East: 1, East: 1, South-East: 1, South: 2, South-West: 4, West: 5, North-West: 5
Get more inspiration here:
Destination Limfjorden © 2023