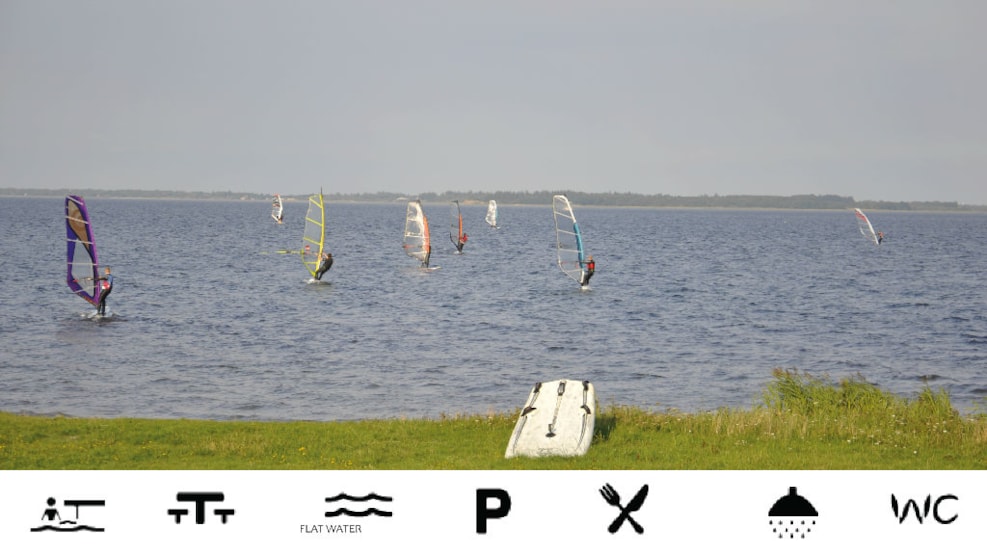 Surfspot | Skive Fjord
Skive Fjord
Skive Fjord is a great place for the best windsurfers. The challenging wind conditions make it a place where only the best sailors unfold.These conditions challenge even the best windsurfers, which is why the place is so popular and home to some of the best windsurfers in Denmark.
In Skive Fjord you can sail from Marienlyst Beach or from "Strandtangen" at Skive Harbor. There are great parking conditions and other facilities at both places. The ground primarily consists of sand and pebbles.
Sailing Conditions
Skive Fjord is primarily a place for experienced sailors or sailors under supervision. The Fjord is rather deep and there is often strong wind. Beginners at Skive Fjord should only go out with a boat nearby.
Sailors at the fjord perform the disciplines Slalom or Formula. Skive Fjord is not the best place for kitesurfers because of the changing wind conditions.
Coordinates: Latitude: 56.58388| Longitude: 9.070593
Wind directictions: North: 3, Nort-East: 4, East: 5, South-East: 4, South: 3, South-West: 3, West: 3, North-West: 3;
Get more inspiration here:
Destination Limfjorden © 2023