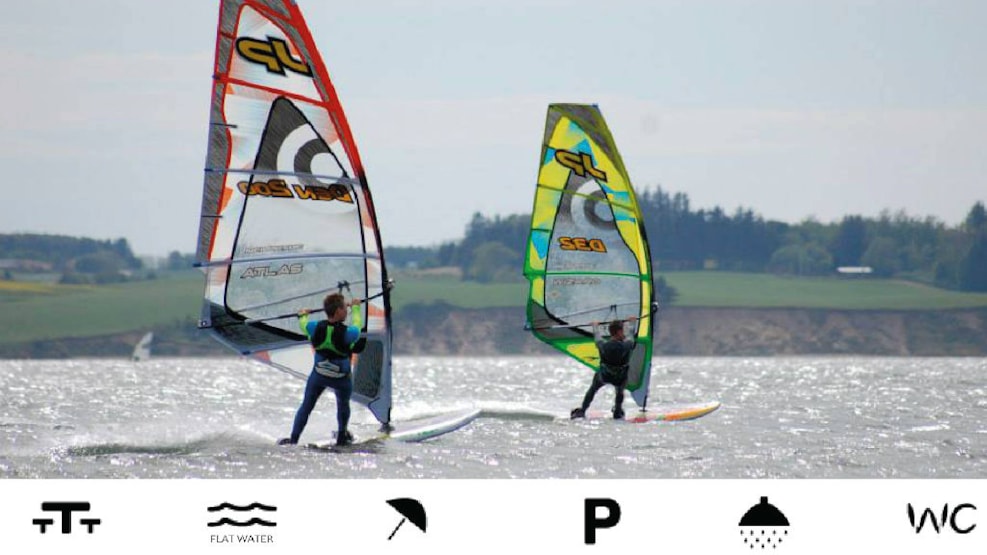 Surfspot | Venø
Venø
Venø is a Limfjord island north of Struer. The only way to access the island is by the Venø ferry. You can go by the ferry all year and the trip lasts just few minutes. There is only one city at the island - Venø city which is situated in the middle of the island facing west towards the harbor of the island. At the harbor you can do water activities such as windsurfing, kitesurfing, kayaking, or stand up paddle surfing. At Venø Harbor there are great conditions, and you can sail from the south side or the north side depending on wind directions.
Sailing Conditions
Venø Harbor is a great place for sailing both for beginners and experienced surfers. The wind direction is south, southwest, west or northwest. There is a protected water area for beginners, where the wind and waves are not very powerful. The spot also offers conditions for experienced surfers.
Due to its location westwards the conditions in the area and at the beach are ideal. There is a lot of sand, and not much seaweed and stones.  
Coordinates: Latitude: 56.550812 | Longitude: 8.613485
Wind Directions: North: 2, North-East: 1, East: 3, South-East: 3, South: 2, South-West: 2, West: 5, North-West: 5
Photos: Klaus Nørregaard
Get more inspiration here:
Destination Limfjorden © 2023