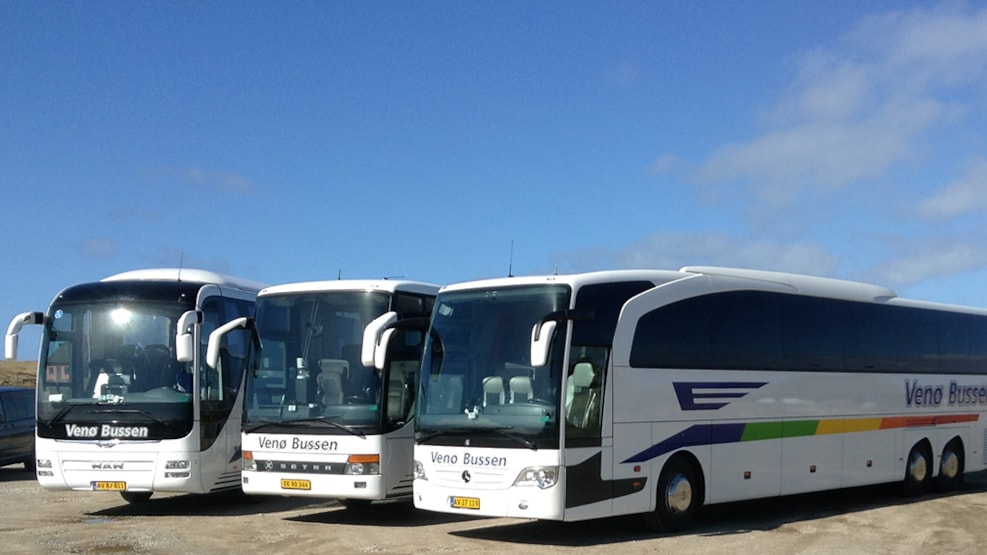 Venø Bussen - Struer
Venø Bussen is a local transport company that offers transportation for both private and business.
There are many reasons to utilize Venø Bussen when you are traveling or on a trip - it is social, environmentally and energy-friendly, as well as safe and cheap.
Venø Bussen focuses on quality - the good personal service, flexibility, safety and accuracy.
Here you will find modern buses from 10 - 64 people
Book and find more information here Venø Bussen 
Get more inspiration here:
Destination Limfjorden © 2023