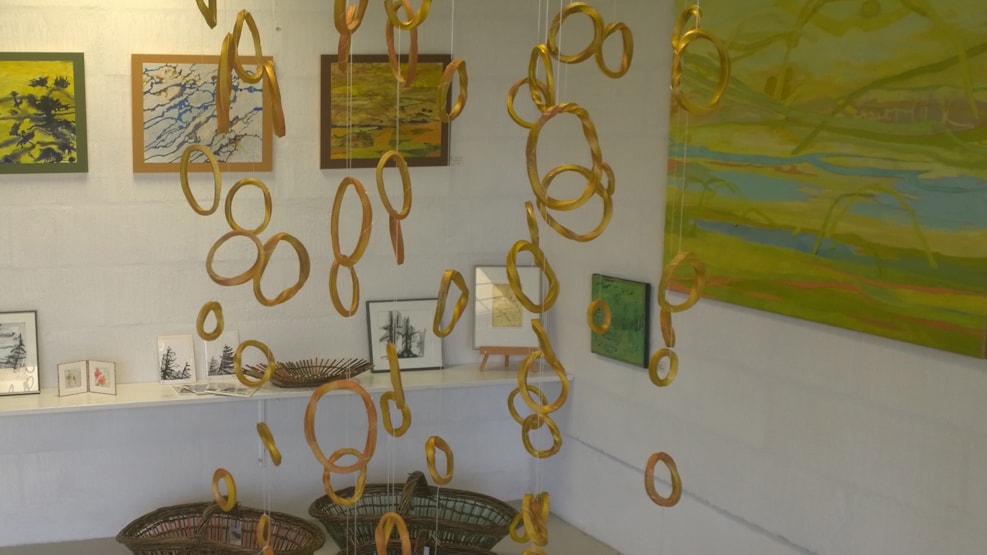 Venø Gallery - Venø, Struer
Venø Gallery exhibits unique works of high artistic quality.
Venø Gallery is also a workshop where the artist Lis Møller Jensen exhibits own works: Oil painting, Graphics and Ink Drawings. All works are inspired by the surrounding nature - without being naturalistic.
In Easter and in the summer, Lis Møller Jensen invites fellow artists inside. During these periods she also exhibit sculpture, ceramics and icons of metal.
The gallery is open at Easter, June, July and August. Every day. 12-18
Closed for vacation on 15 - 22 July
Out of season, the gallery is open by appointment.



Get more inspiration here:
Destination Limfjorden © 2023