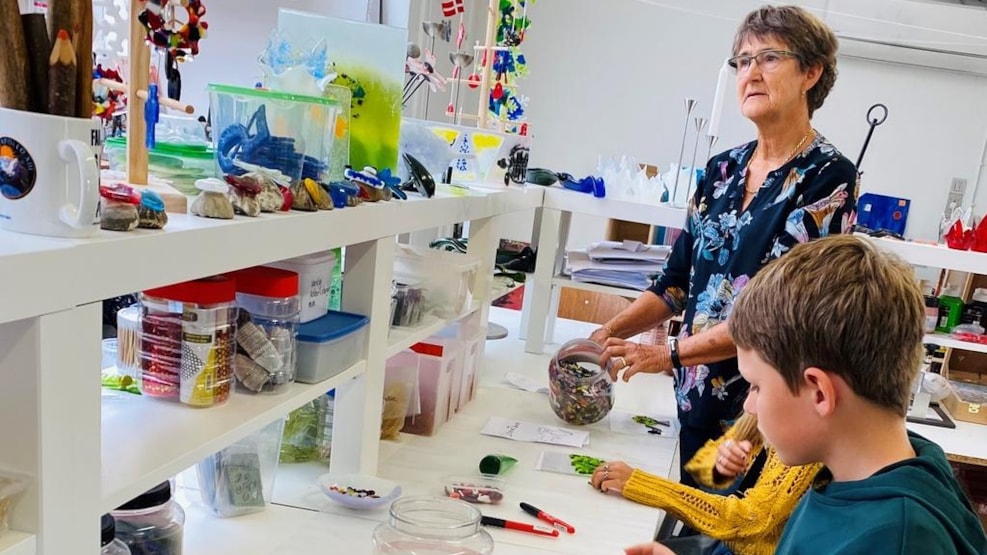 Workshop in glass art for children with adults
Workshop in glass art for children with adults
During the school holidays, the glass workshop Glass4U is open for children, in the company of an adult.
During the workshop the children, together with the adults, can unfold their creative side and learn how to make their own glass art. The workshop is open for children at 10 am and again at 1 pm.
The children might get hungry from all that creativity, so you can buy a delicious sandwich for lunch, either right after the morning workshop or just before the afternoon workshop.
The sandwich must be ordered in advance together with the ticket.
The children can be as low as 5 years old to participate, as long as they understand common orders such as stop. Each child can bring 2 adult helpers for free.
The experience includes:
- A guide in the various phases of the glass art process
- Technical assistance for tools and glass options
- 100 g finished glass art
- Coffee, tea and water
- 2 adult helpers participate for free (parents or grandparents)
Practical information:
From 5 - 105 years
- Disability-friendly facilities in the workshop, in the café and the glass shop
- Closed shoes so to not get pieces of glass down to your feet
Maximum number of participants: 12
Opportunity to eat sandwiches both outdoors and indoors
Information:
For more information
Go Tours: Glass art workshop for children with adults
Or contact Event4U
Tel .: +45 21 12 44 41
Mail: anette@benefit4u.dk 
Web: Event4U
Travel sustainably in North Jutland
Getting around North Jutland with public transport is effortless. Plan you trip with bus, train or 'Plustur' on rejseplanen.dk