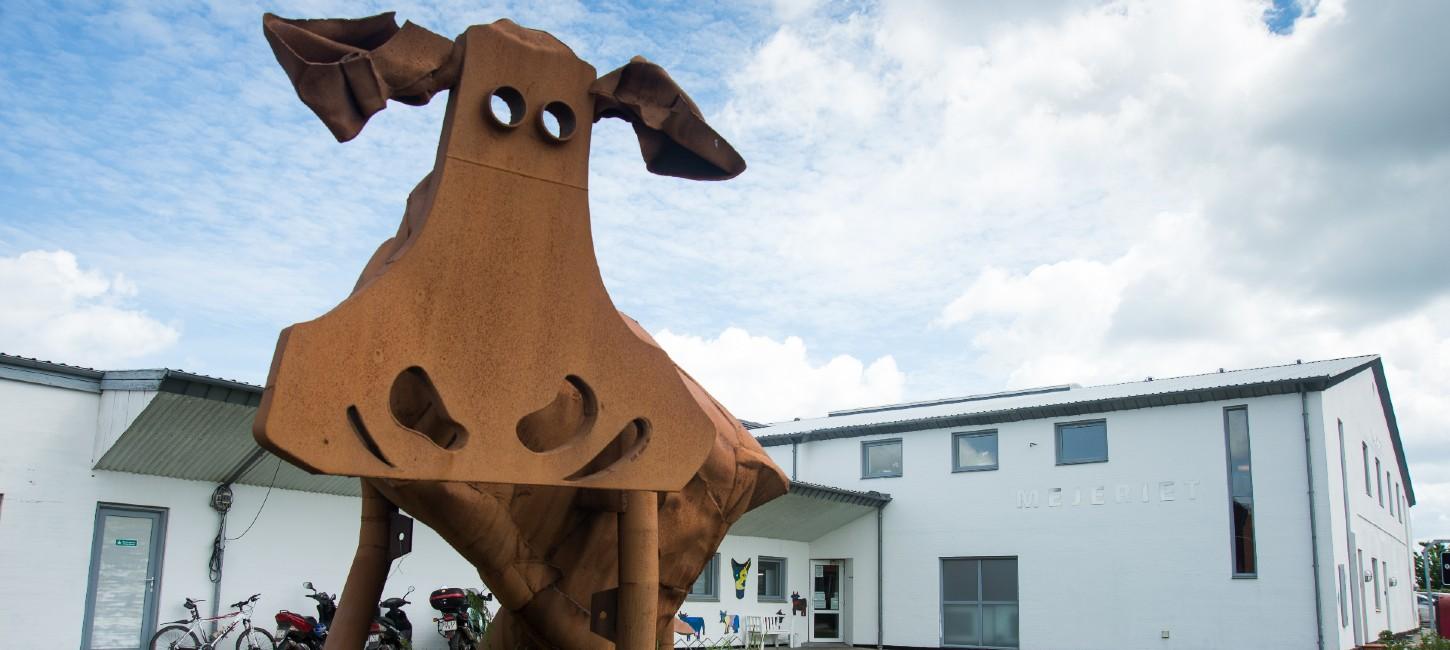 Sculptures in Østsalling
Østsalling is full of sculptures and has approximately 50 sculptures around the entire area. Here you will find a selection of the sculptures as well as a guide to where you can locate and discover all of them.
Sculpture guide Østsalling
Art is not only to be enjoyed and experienced in a museum or gallery. Visit Østsalling in which you will find around 50 different art sculptures within the open landscape.
At this page you will find a small selection of few sculptures and their significance, as well as a guide to each of every sculpture in the area.
Explore the various sculptures by car or bike on a lovely sunny day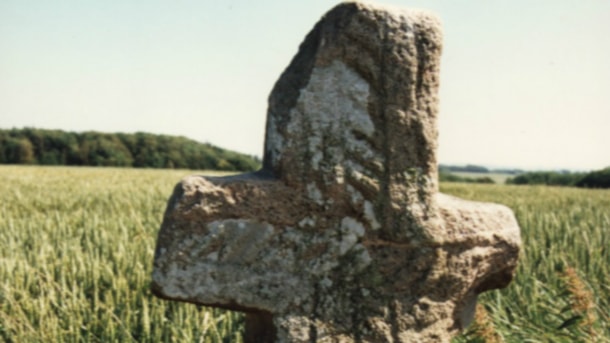 Photo:
Skiveegnens Erhvervs- og Turistcenter
The Astrup cross
The cross is about 1 m. tall and is made of greyish red granite with rope twinings in Romanesque style. The cross dates back to about 1176.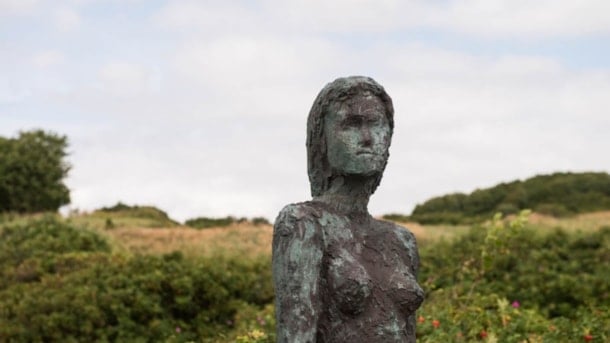 Photo:
Skiveegnens Erhvervs- og Turistcenter
The Salling Girls
In 2008 eight new sculptures, the
Salling Girls
(named after our region), have been placed on eight different locations: Skive, Glyngøre, Sundsøre, Gyldendal,
Jebjerg, Virksund, at the beach of Lyby St
...
Sculpture Guide Skive
Skulpturguiden.dk provides an overview of al sculptures in Skive Kommune. Choose '7870 Roslev' which delivers a summary of all sculptures in Østsalling.
CLICK ON THE IMAGE BELOW