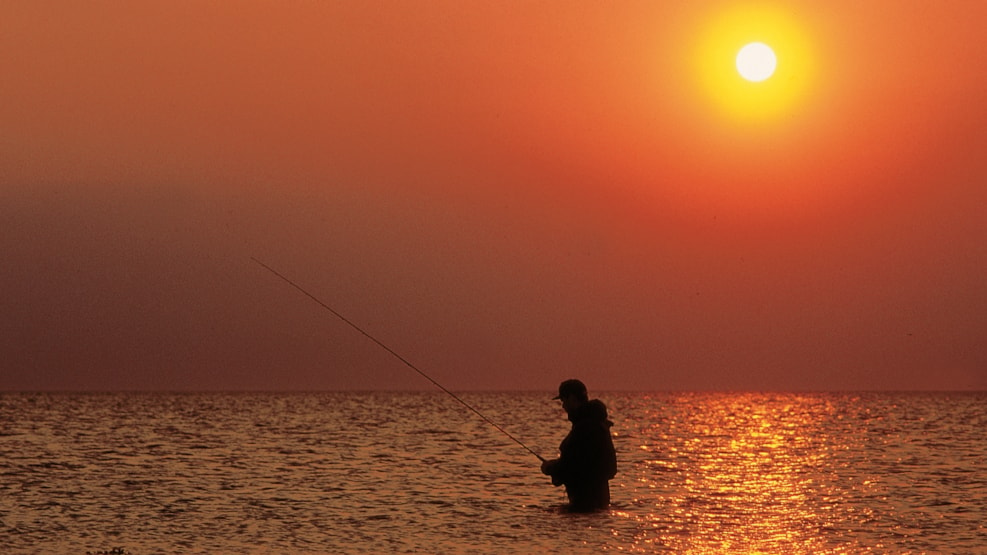 Angling in the Limfjord
The long coastline of the Skive region constitutes together with the many lakes and streams a veritable angler's paradise.
In the Limfjord you can catch sea trout all year round - please go to www.seatroutlimfjorden.com for more information. Do not forget to bring waders as you often have to walk out into the fjord to reach the best fishing spots. In spring and autumn the fish are often found on shallow water near the shore.
Angling in the Limfjord is allowed all year round with a valid angling license. The license can be bought at "Jagt og Fiskeri", Katkjærvej 1, 7800 Skive.
Net fishing for shrimp is an exiting experience for children. You can rent waders, vests and nets at the museum in Glyngøre.
Rules concerning fishing licences and purchase of fishing rights:
National fishing licence
All anglers between the ages of 18 and 65 must have a valid state fishing licence to fish in Danish waters. Children under 18 and seniors are permitted to fish without a public licence. The only exception to the mandatory licence is for so-called "put and take" lakes.
You must have purchased the fishing licence before you start fishing and the licence must be valid for the entire period. The Fishing Authorities carry out spot checks and you may be fined for fishing without a licence.
Income from licences is used 100% for restocking of fish, and research into modern fishing developments. 

Prices for fishing licences:
| | |
| --- | --- |
| 1 day: | DKK  40.- |
| 1 week: | DKK 130.-  |
| 1 year: | DKK 185.- |
 
Fishing licences can be bought at "Jagt og Fiskeri", Katkjærvej 1, 7800 Skive or electronically on www.fisketegn.dk (print out the number as documentation). Fishing licences can also be purchased from post offices in Denmark.
Local fishing rights
Apart from the state fishing licence, most areas also require the purchase of a fishing right. This includes the popular Karup Å (river). Fishing rights can be bought at "Jagt og Fiskeri", Katkjærvej 1, 7800 Skive or electronically on www.danskfiskekort.dk. 

Prices for fishing rights to Skive-Karup Å:

| | | |
| --- | --- | --- |
|   | Adult  | Junior |
| 1-day permit (24 hours) | DKK 200.- | DKK 100.- |
| Week permit | DKK 200.- | DKK 100.- |
Get more inspiration here:
Destination Limfjorden © 2023