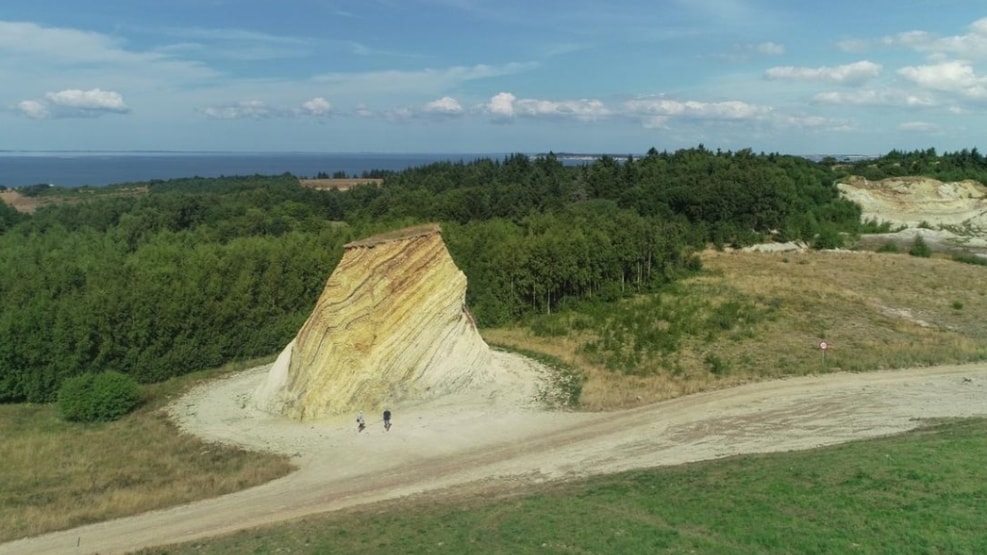 Bispehuen
Bispehuen
Stendalgraven (The Stendal mine) is Fur's largest raw material mine and the most accessible. Visitors can see the alternating layers of volcanic ash and moths in the exposed slopes.
As part of the landscape finishing, a spectacular pillar of folded clay has been left close to Rødstenvej. Its shape has inspired the name Bispehuen. When the mining began to be extracted, it was decided to leave this piece because of its special "knotty" ash and gravel layers, thus Bispehuen testifies to the original height of the landscape. On the hill above Bispehuen stands the bronze sculpture "Molermanden" and looks out over the man-made raw material landscape and behind the natural landscape, the fjord and the island Livø.
There is an infographic and tables / benches close to the "Molermanden" and on the hill on the other side of the mine (moler grave).
Get more inspiration here:
Destination Limfjorden © 2023