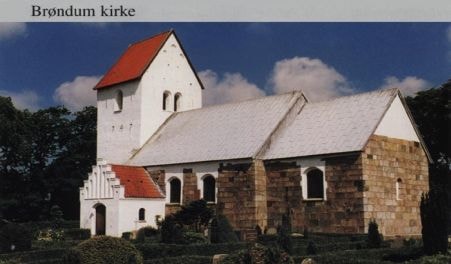 Brøndum Church
Romanesque ashlar church with a late Gothic style tower. The baroque altarpiece is from 1616 but with new paintings by the Danish painter Ingolf Røjbæk. In 1996 the artist Elin Stefànsdòttir decorated the communion table, the kneeler and the floor in the chancel with beautiful textiles that underline the scenes of the altar.
The Romanesque baptismal font is made of granite, and the baptismal bowl is made in the South of Germany in circa 1550.
A Romanesque tombstone is built-in in the chancel wall.
Get more inspiration here:
Destination Limfjorden © 2023