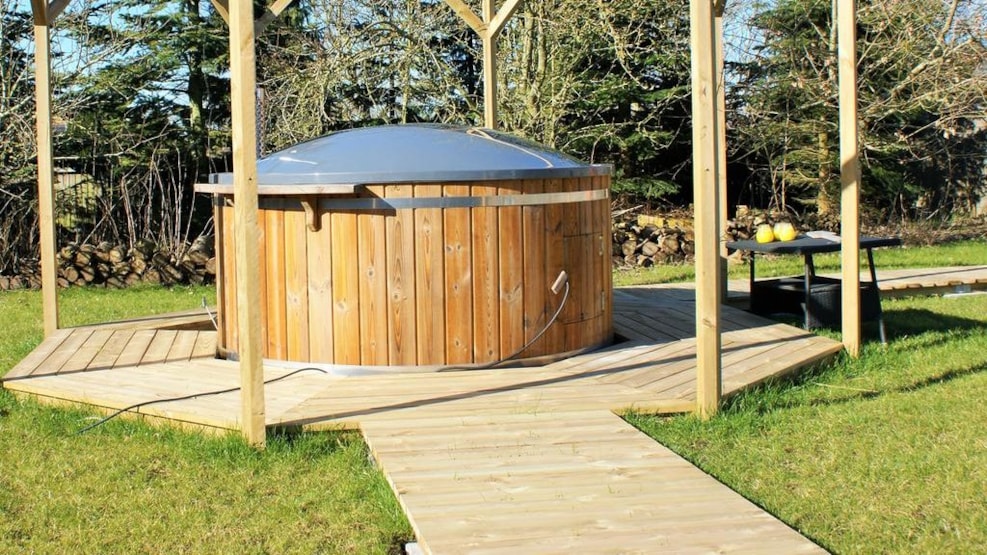 Creative girls trip on beautiful Mors - all inclusive
Creative girls trip on beautiful Mors - all inclusive
Ladies, take your girlfriends along to the unique and authentic island of Mors for an refreshing and unforgettable trip.
Besides enjoying each others company, will your stay include wonderful nature experiences, a fossil hunt, wellness in the open air bath, rosé wine tasting and a creative trip into the workshop to work with glass, with the purpose of creating your own glass artwork.
It is safe to say that you and your friends will return home with renewed energy and plenty of new input.
Program:
Day 1
Arrival at Event4U at 10 am, where it is possible to see the place. Then a drive down to Ejerslev Harbor, in search of driftwood, fossils and oyster shells, which can provide inspiration for or be used with your unique glass art. It is here by Limfjorden, you will enjoy a delicious picnic basket, before walking with historian and nature guide Anne Heide around the Lagoon and hear about the areas unique clay, its origins and use today. Then return to the workshop, Glass4U for a 2-3 hour guided workshop. After the trip in the workshop, accommodation is provided in the holiday homes.
In the evening, a delicious and healthy dinner made with fresh local ingredients are to be enjoyed in Café4U, along with a small concert with Poul, our local music teacher.
Day 2
The day starts with breakfast in Cafe4U. Then the trip goes (or drives) to the Fossil and Moler Museum, where a tour and a fossil hunt in the dig site awaits.
Lunch is served in Cafe4U, where guests can look forward to wellness in the 38-degree wilderness bath.
Dinner is served in Cafe4U, for which there is a rosé wine tasting.
Day 3
After breakfast, the guests' finished glass artworks are carefully packed. Then a fresh packed lunch is handed out, which can be enjoyed in the beautiful nature at Nordmors or on the way home.


Included in the experience:
2 x overnight stays in cozy holiday homes for up to 4 people (price is per holiday home)
2 x breakfast
Breakfast on day 2
2 x picnic baskets day 1 and 3
2 x dinner
Glass workshop of 3 hours
A guide to the different phases of the glass art process
Technical assistance for tools and glass options
100 g finished unique glass art per. guest
Guided walk to Ejerslev Harbor with the historian, Anne Heide
Cozy concert by Poul Bak
Rosé wine tasting
Water, coffee and tea
Bonus when booking more than 1 holiday home: two bottles of bubbles per. housing


Practical information:
Disabled facilities in the workshop, in the café, in the holiday home and in the glass shop
Closed shoes so you do not get pieces of glass down to your feet
Minimum booking: 1 holiday home with up to 4 guests
Maximum booking: 3 holiday homes with up to 12 guests
Opportunity to eat both outdoors and indoors
For more information:
For more information visit Creative girls trip on beautiful Mors - all inclusive
Or contact Anette directly at:
Tel .: +45 21 12 44 41
Mail: anette@benefit4u.dk 
Web: Event4U
Get more inspiration here:
Destination Limfjorden © 2023