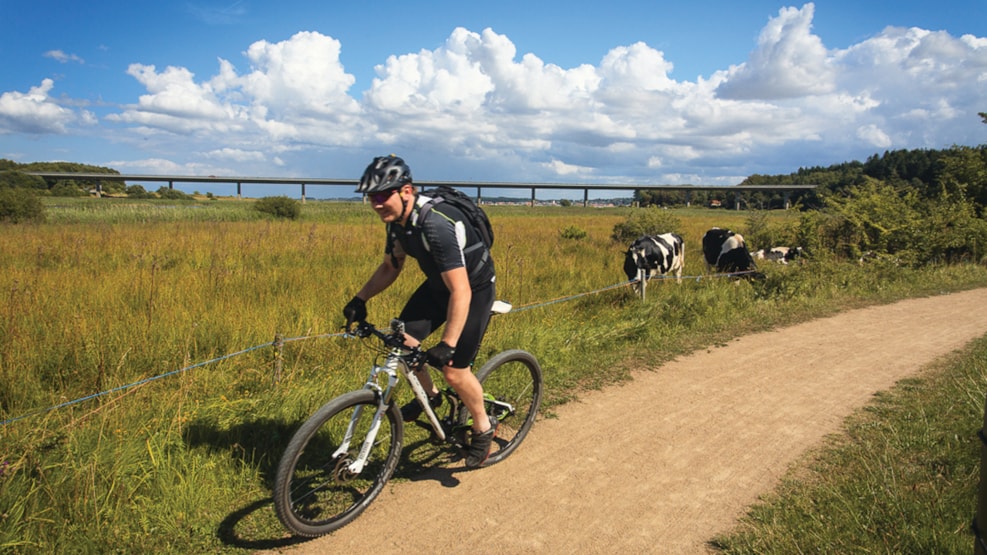 Cycling holiday - Southern part of Mors in 4 days
Where the north of Mors has its impressive slopes, the south has beautiful beach meadows, where you can hear the ribbiting sound of frogs and toads, during the summertime. At the beach meadows, especially the golden light-bellied brent goose and golden plover come to make a halt during spring and fall.
The distance to opposite coasts is relatively short, which gives great views of Thy, Thyholm, Jegindø and Salling. The landscape features beautiful harbor environments, Denmark's only association-driven car ferry, and Agerø, which is connected to Mors by a dam. 

The ride on the bike gives you time and plenty of opportunities to enjoy the nature and the many cultural-historical places that you will pass by along the route. 
Day stages 20-30 km 
INFORMATION:
3 nights in nice B&B and Danhostell. Full board, map material, tour description, and brochures.
Daylaps from 20-30 km
PRICES:
4 days/3 nights € 299,- per person in double room.
Children under 12 yrs. old accompanied by 2 adults € 177,- per person.
EXTRA:
Extra night in Nykøbing from € 55,- per person
Luggage transport € 62,- per person (minimum 2 persons)

TOUR NO. 516
Get more inspiration here:
Destination Limfjorden © 2023