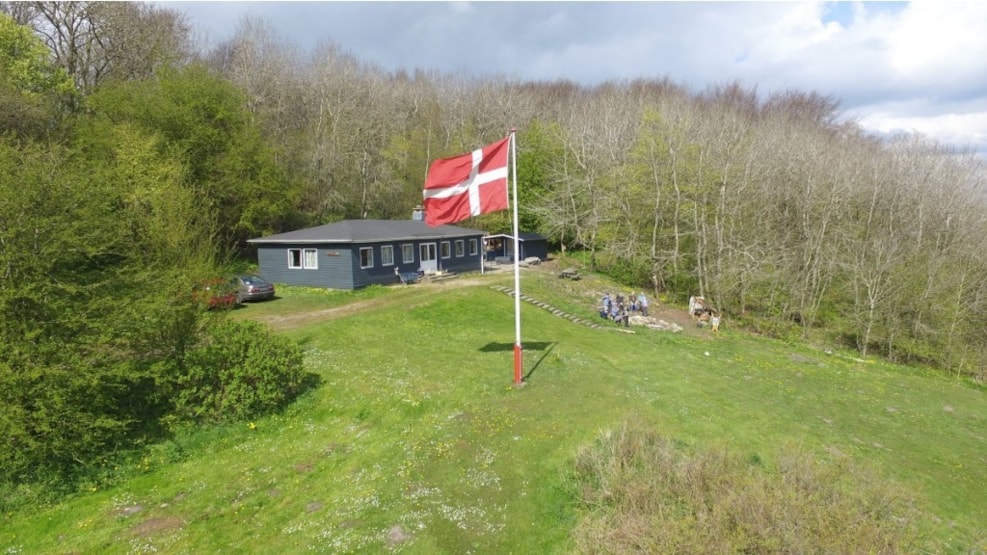 FDF Hagensborg
FDF Hagensborg
FDF Hagensborg is a camp located in wonderful nature surroundings close to Hagensmølle, where you can find a beautiful protected nature area.
It is also from this area where the horse Tarok came from and where recordings have been made for the film Tarok.
From the Camp one can enjoy a beautiful view overlooking the water.
FDF Hagensborg is preserved as a scout camp with good opportunities to enjoy nature, and can be rented for many different purposes. The camp is not just for schools, scouts and other institutions.If you are looking for a place to have a family reunion or a wedding, the camp is an inexpensive and good solution to hold your event in scenic surroundings. Apart from being the location of the party FDF Hagensborg are also able to accommodate the guests.
There are 3 bedrooms with a total of 30 beds.
Bathrooms with showers.
A fully facilitated kitchen.
Spaceful community room with a lovely fireplace.
And you can enjoy everything FDF Hagensborg has to offer, with just 100 meters to the water.
Information
For contact, opening hours or more information about FDF Hagensborg: FDF Hagensborg 
Get more inspiration here:
Destination Limfjorden © 2023