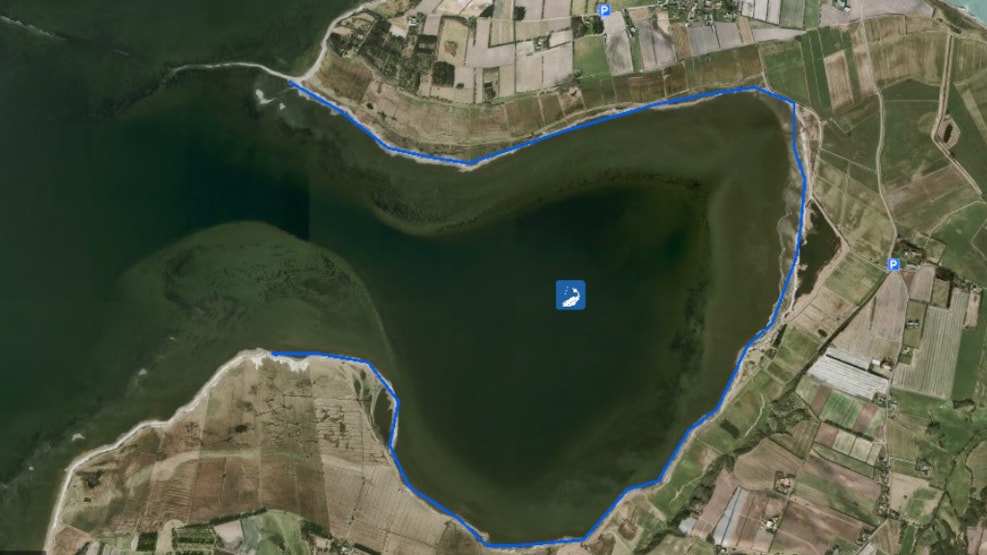 Fishing ground | Bådsgård Creek
At the east side of Skive Fjord you find Bådsgård Creek which is a great place for fishing. The water level at the creek is low, there is a lot of small holes, and plenty of eelgrass and mussels.
During summer and fall you can catch sea trouts from the northern point stretching out into Skive Fjord.
Fishing from the grounds can be challenged by the increasing interest from leisure fishers. Most often there are no fishers at the grounds as they are not easily accessed, unless you go by kayak from Skive Fjord.   
You can park (north) west of Lundø by Lundø Church, Lundøvej 212, from where there is 500 - 1200 meters of marked hiking path. You can also park (south) at the end of Palledamvej (across of number 23), from where there is 2 kilometers to the creek along the beach. Finally, you can park (at the bottom of the creek) where Bådsgårdvej and Lundøvej meet, and from where there is 600 meters to the beach along a market path.  
Get more inspiration here:
Destination Limfjorden © 2023