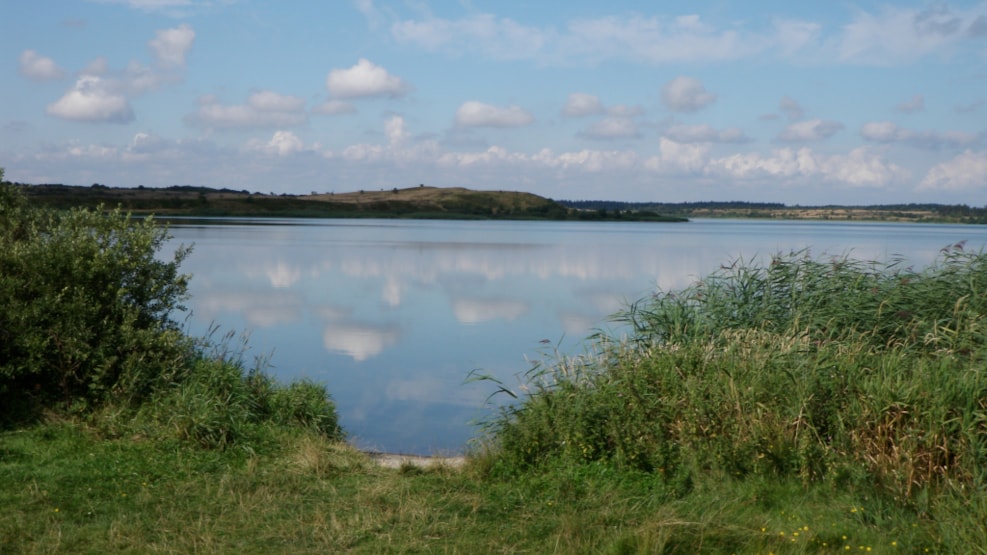 Flyndersø and Hjelm Hede
Flynderso is Denmark´s largest moor lake, and it is 8 kilometres in lenght. The area that covers 1200 hectares got completely protected in 1967.  A beautiful area all year round that covers lake, plantation and moor. Here you can experience a rich and varied bird life on and around the lake.
There are three hiking trails in the area, a beach in the east end, and three parking spaces around the lake. In the north end of the lake there is a little exhibition about the area in the old watermill. The exhibition is open from Easter to the end of the autumn holiday.