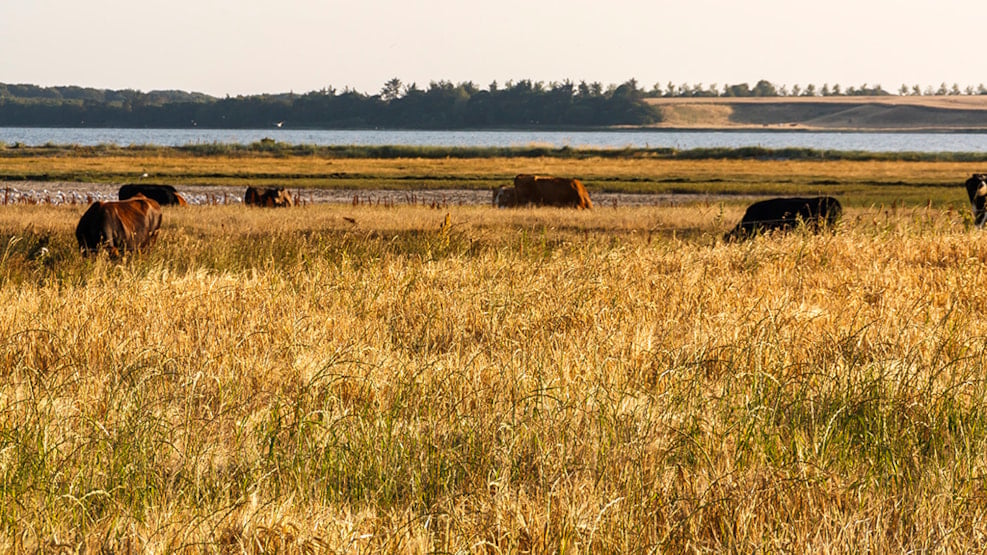 Hike: Jegindø Rundt - "muslingeruten"
Around Jegindø – "the bivalve route" (15 km):
A days walk with a lot of time to enjoy the nature and maybe take a swim in Limfjorden. On the hike "Around Jegindø", you will find wide views of Limfjorden to Mors, Salling, Thyholm and Venø several times. The route follows public road, good sand beaches, small roads and some places brings you through wide tidal meadows with a rich bird life.