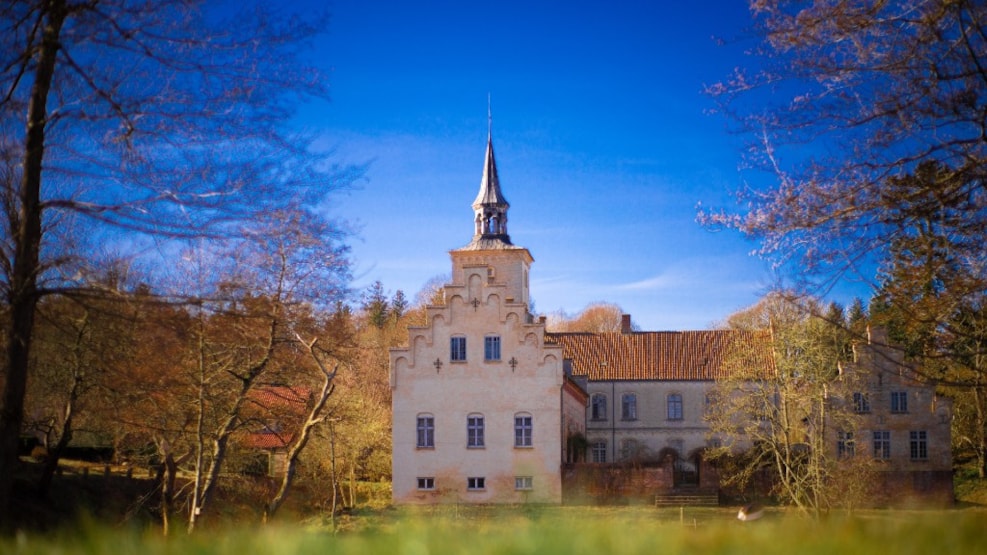 Højriis Castle – an enchanting and fun experience for the whole family
Højriis Castle on Mors is surrounded by the scenic environment, located next to the Limfjord, accompanied with a wonderful park where you also can see Denmark's most beautiful weeping beech.
Besides the fascinating story and beautiful surrounding environment of the castle, every year Højriis Castle opens its gate for a new mystery and a whole new riddle that must be solved – one for the adults and one for the children and the beginners to make sure that everyone can play along.
Both the dramatic and fun storytelling becomes alive with the help of skillful actors, who can make you laugh but also scared a bit, no matter how old you are.
Despite the actors and the riddle being played in Danish, many people still think it is fascinating to experience great actors and to feel the atmosphere.
The scenery is magical, and many guests have told how the dramatic and extravagant scenography, set up by a skillful producer, make them return each year to get another wonderful experience in the castle. The play along with the beautiful surroundings, the ceremonial hall of knighthood and the old furniture is an experience you don't want to miss.
For more information
You can read more about Højriis Castle and their mysteries on their webpage: Højriis Slot (In Danish)