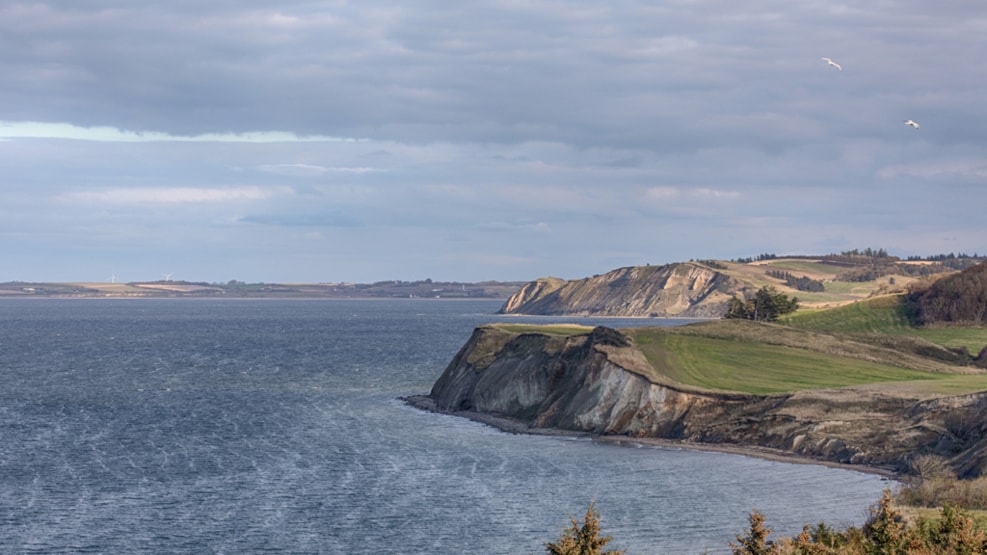 The island Mors
367 square kilometres of true holiday experiences await you on Mors. The biggest island in the Limfjord is known for its unique and varied scenery, the Limfjord's many opportunities for active holiday and for delicious fish and shellfish caught by local fishermen.
The island's varied nature ranges from the dramatic moler cliffs on Northern Mors that shows 55 million years of history to the more peaceful Southern Mors, which has rich agricultural areas and big, quiet plantations such as Legind Bjerge. The Limfjord also leaves its mark in the landscape – a landscape that has impressed locals and visitors, including many artists, throughout centuries. Mors is still known for its many artists and craftsmen, who are often inspired by the unique and varied landscape.
The island is traditionally an agricultural area and farming continues to be a prominent industry on Mors. It is also home to a number of industries and also fishing along with development and research within the area employ many people on Mors.
Along the coastline of Mors, is a string of both small and large seaports. In Nykøbing and in Sillerslev the fishing boats unload their lavish cargo of both fish and shellfish on a daily basis.
Ejerslev harbor is beautifully framed by the former "moler"- cliffs (sedimentary rocks) which form a picturesque lagoon. Thissinghuse harbor has a calm but rich ambience. The harbor in Sundby has throughout the last couple of years undergone an exciting and progressive development. In 2013 opened a brand new marina right where the Vildsund Bridge connects on the Mors side.
There are many ways to discover the island. We recommend to follow Margueritruten, a route where you can experience some of the island's beautiful scenery and a selection of the many offers on the island.
Facts:
Total area: 367 sq. kilometers
County: Morsø Kommune
Population: approx. 21.000
Coastline: 170 km
Largest city: Nykøbing (approx. 9.000 inhabitants)
Churches: 34
Connections to the mainland: The Sallingsund Bridge to Salling, The Vildsund
Bridge to Thy and ferry connections from Feggesund and Næssund to Thy
Get more inspiration here:
Destination Limfjorden © 2023