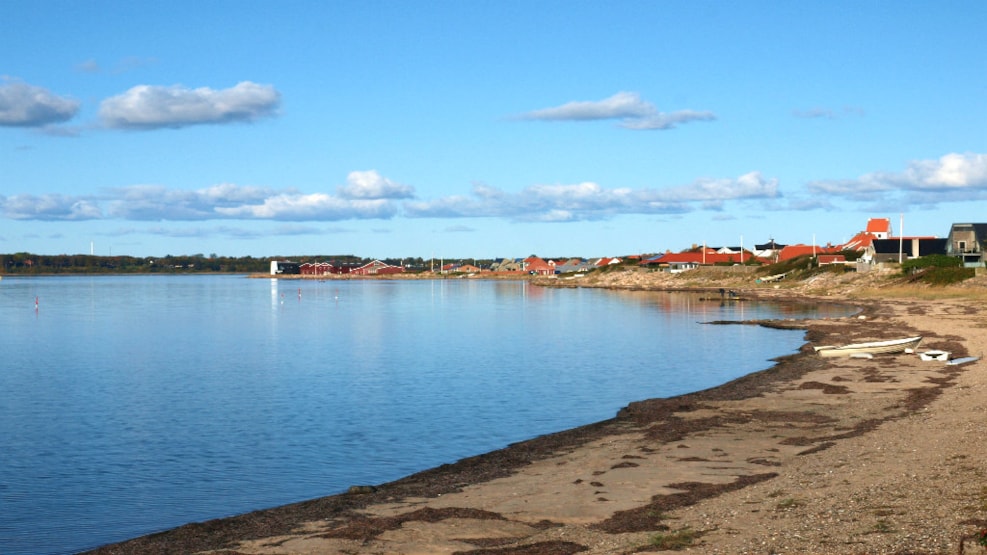 Kayak rentals in Glyngøre
Kayak rentals in Glyngøre
When you are kayaking in Glyngøre, then you are sailing in the water of Salling Sund.
Glyngøre harbour is probably the best place for an introduction into the world of fishing, and it offers plenty of ways for guests to experience this.
One example could be a red wooden building you can find down on the harbour itself. This is a fish shop named Glyngøre Shellfish. Here you can always buy fresh Limfjord mussels and oysters, and a wide variety of fresh fish – langoustine, scallops and shrimps. Furthermore, you can buy white wine, red wine etc. in the shop. Smell and taste the Limfjord in the red wooden building at the harbour in Glyngøre. Enjoy oysters, champagne or a beer in the oyster bar.   
While the small charming harbour of Glyngøre might be a highly professional commercial harbour, it does not stop the Glyngøre sailing club from inviting all the harbours guests on a trip out into the waters in kayak, where the they can enjoy the waters in a little more relaxing way. Furthermore, there is a beach right next to the harbour, so you can park at the harbour and then walk to the lovely beach from there.
Information:
For contact, openings hours or more information about the Glyngøre sailing club and their kayak opportunities: Glyngøre sejlklub
Get more inspiration here:
Destination Limfjorden © 2023