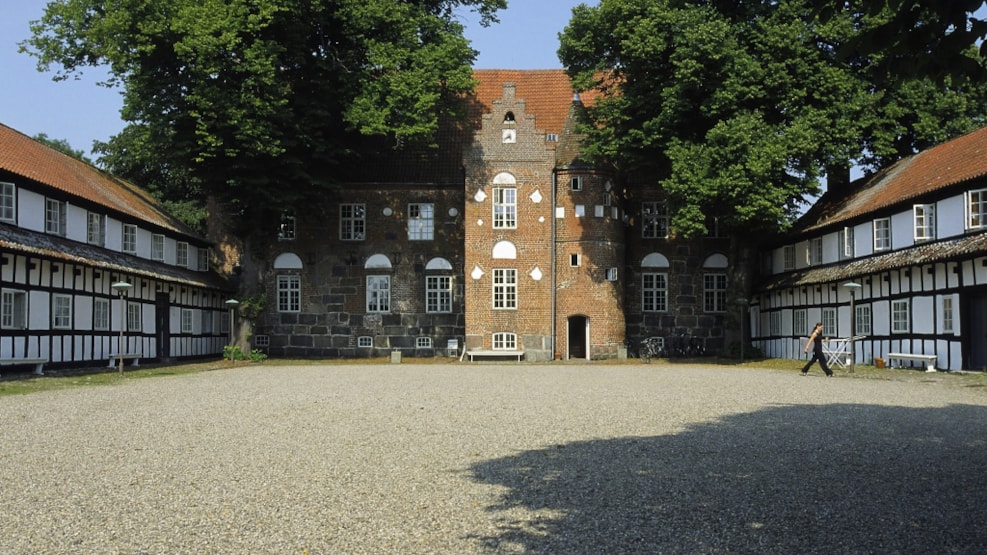 Krabbesholm
The main building of Krabbesholm is a listed building. It was erected in the years 1550 to 1560, and its exterior structure is remarkably well preserved. The one metre thick double walls are made of bevelled fieldstones and medieaval large bricks which most  probably come from one of the many churches that were demolished during the Reformation.

The interior decoration of Krabbesholm is well preserved as well, especially the wall paintings of the banqueting hall from 1759 made by the artist O.V. Wassman.

Today Krabbesholm is an international school of Art, Photography, Architecture, Design, and Graphic Design. There is no public admittance except to the park.
Get more inspiration here:
Destination Limfjorden © 2023