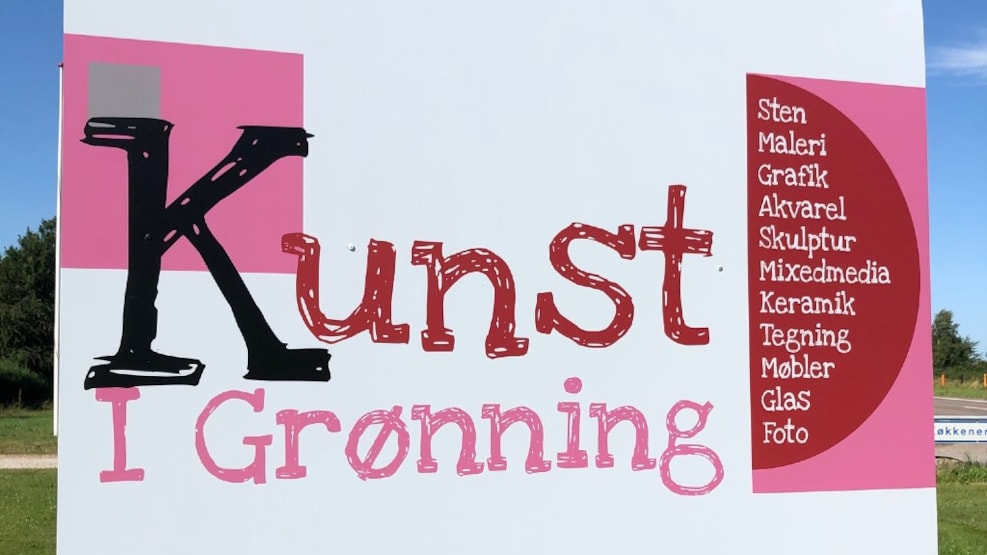 Kunst i Grønning (Art in Grønning)
Kunst i Grønning (Art in Grønning) is an exhibition venue driven by about 20 different artists in a 600 sqm house.
At Art in Grønning you can experience many different styles and choice of media and you will find something for everyone. They exhibit everything from granite sculptures to furniture, from paintings to glass art, from bronze to graphic.
The artists are a mix of locals and from all over Denmark. Every second month a new guest-artist is invited and there will be a vernissage with live music and a cosy atmosphere. Besides this, there is often different arrangements in the house and spontaneous small concerts.
At least one of the artists will be present when open, so you can always get a good talk about art.
The place is known for its diversity but also for a place where there is relaxing and cosy atmosphere and where there is room for a good art-experience.
The entrance is free and you can buy some of their artwork.
For more information
If you want to know more about Art in Grønning (Kunst i Grønning), please visit their facebook page (Danish): Kunst i Grønning
Besides their standard opening hours, you can arrange a visit if arranged beforehand. 
Get more inspiration here:
Destination Limfjorden © 2023