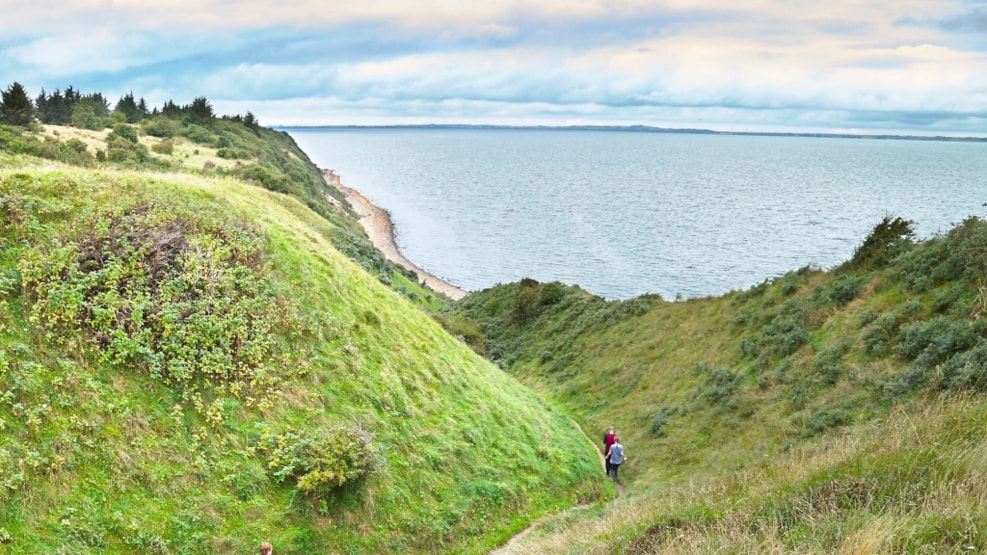 Langstedhuller
Langstedhuller 
Langstedhuller is a system of erosion gorges formed after the Ice Age.
This is one of the most scenic areas on the island of Fur. In early spring, the slopes are covered in cowslip and pasque flowers.
The view when standing 35 metres above Limfjord is magnificent, but you can also take the steps down to the beach, and head west until you come across the steps near the Red Rock. Climb the steps and walk back towards Langstedhuller along the nature trail at the top of the cliff.
At Langstedhuller, there are picnic benches and public toilets.
Get more inspiration here:
Destination Limfjorden © 2023