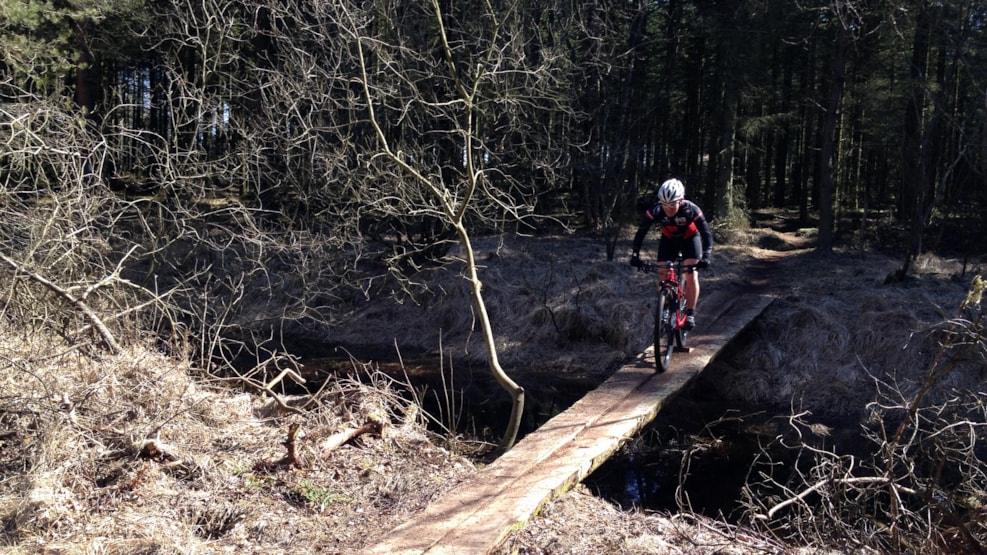 MTB in Uhrehøje
Do you want to experience nature in Himmerland in a fun and different way? Then join us on a MTB trip in Uhrehøje plantation!
If you are into MTB and would like a challenge, then you must visit the mountain bike track in Uhrehøje plantation.
The MTB track is made in beautiful and varied terrain. The blue track can be used by everyone, while the red track is for those who want a challenge, and the black track is for those who are advanced.
The blue track is approximately 10 km and 120 meters vertical rise, while the red and black tracks are approximately 15 km and 230 meters vertical rise.
The track starts and ends at Uhrehøje MTB clubhouse located at Farsøvej 95, where you will also find parking.
Across the parking lot, you will also find a track for children and a track for practicing your technique.
Besides this, Uhrehøje is a place with beautiful nature and monuments from the past which among other things includes 20 preserved burial mounds and a church from the Middle Ages.
Find more information about the track and a map, here.
Get more inspiration here:
Destination Limfjorden © 2023