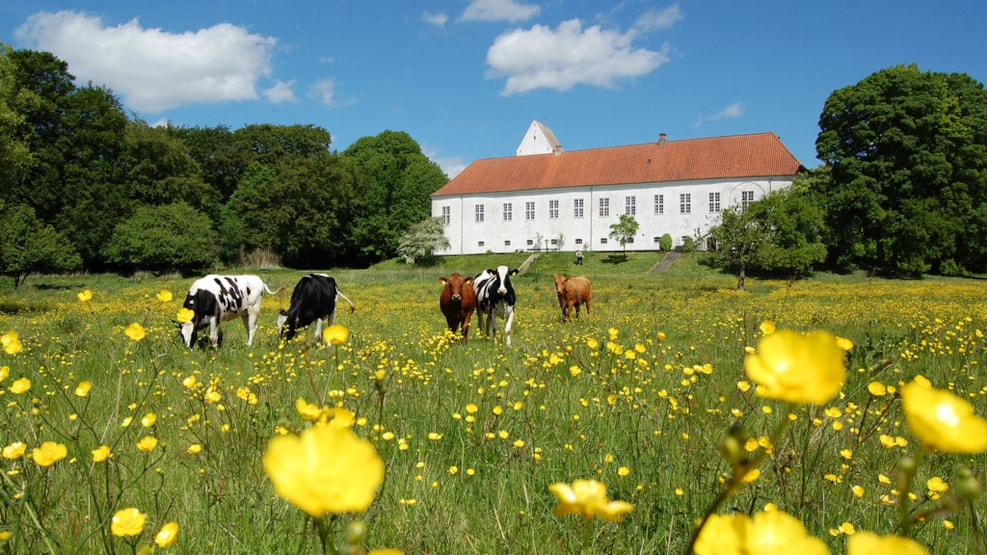 Ørslev Kloster Retreat
Ørslev monastery is a true Limfjords pearl, located between Skive and Viborg. All guests are welcome to explore the monastery's park and forest – a beautiful area with a unique historical atmosphere.
The history of Ørslev monastery stretches back to the last part of the 12th century, and since then the events of the centuries have left their mark, which creates the monastery's unique atmosphere of calm and serenity.
In 1906, Ørslev monastery opened as a work refugium. And has since become been one of oldest and best known refugium's in the north. Behind the think walls, journalists, writers, musicians, students, and others with working on a project, can find the peace to immerge themselves in their work. This is also why the monastery itself is only available to the public at certain events and tours must be booked in advance.
You are always welcome the visit the surrounding park and forest. In the forest by the monastery – also known as the Kvindsnap-forest – you will find a marked nature path which will lead you past hooked deciduous trees, a small forest lake, the dancing clearing by the Kvindsnap-beech, and the wooden bridge by "snekken". Here you can find a picnic area with tables, a compost toilet, as well a fireplace that is open to all visitors (do not forget to bring water to drink and you need to take you waste with you when you leave).
The forest is a small residue of a once large forest that stretched out towards the fjord and was a key source of timber and firewood to the estate and surrounding area. Up through the 18th century the forest was still used as mast feeding area for domestic pigs during the winter.
In Ørslev monastery's park you can find more than 30 different herbs growing free – a living testament from the monastery's garden. And you can experience the linden avenue, with linden trees plated in the early 18th century, as well as the residue of a fruit plantation from the 1800s. The old gardener's residence now houses a history of the monastery's history.