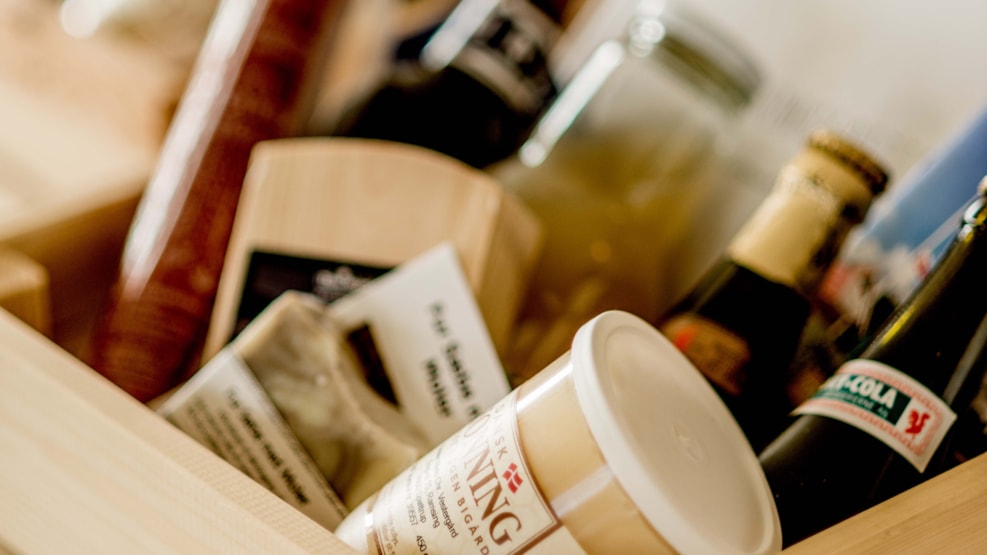 Region Box
The Region Box
This beautiful wooden box contains local ingredients from Skiveegnen. We have a strong focus on good quality and good products. The content may vary from season to season, or may be just what we want to treat customers with.
When we say local produce, we mean specialty beers from Skive Own's breweries, delicious cheese and dairy products from Thise Dairy, chocolates from local distributors, soap and other care from local producers, cooking oil, sausages and other delicacies.
We strive to find the good specialties from our local suppliers. Forgotten classics and unknown delights. We are never afraid to try something new or to go back to a classic! The box can be purchased by contacting the campsite, but it can also be ordered at info@sallingcamping.dk or by phone 97597299. We also send the box around Denmark for a fee.
Get more inspiration here:
Destination Limfjorden © 2023