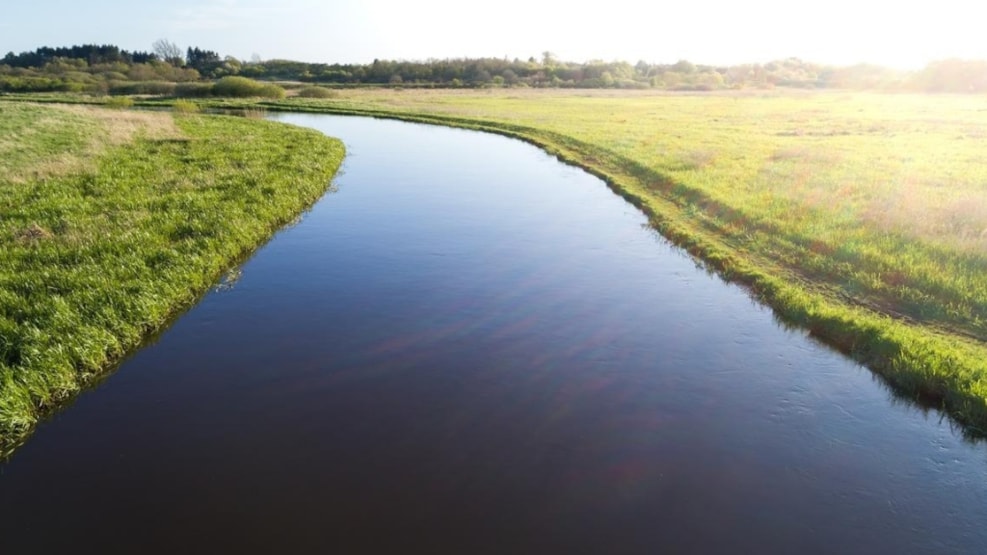 Skive Ådal
On the last segment before its estuary at Skive Fjord, the river Karup Å runs through a wide river valley, which is a conservation zone. From Holstebrovej, especially, where it flows towards the town, there are magnificent views of the river valley, giving a sense of the forces that formed it.
There are a number of paths in the river valley, while some parts of the area are too wet to walk along. There is a variety of flora: large areas of shallow waters with greenish-yellow sparganium interchange with areas of typha, and large areas are covered in thickets of reeds. Common meadow plants grow in the drier areas. Looking out across the area, you see an attractive, varied jigsaw puzzle with many different shades of pieces.
A colony of black-headed gulls inhabits a marshy area between the river and Kirkebakken hills; they can be seen from the path that runs beneath the railway. The mute swan breeds here, too. Other birds you may see include the common reed bunting, sedge warbler, common cuckoo and nightingale.
On the flooded meadows by Sdr. Boulevard and near the estuary, you can often see large flocks of coots, ducks, gulls and swans in winter.
Get more inspiration here:
Destination Limfjorden © 2023