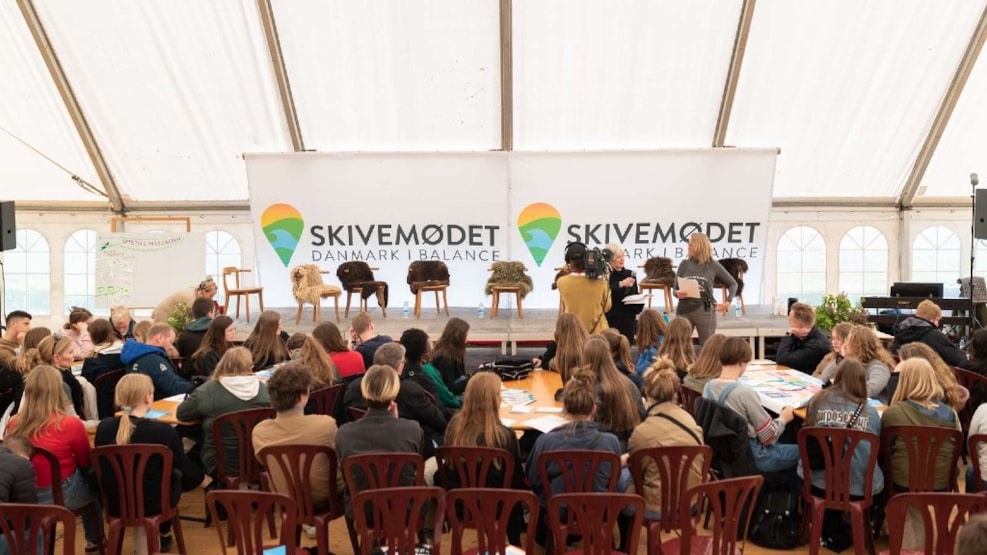 Skive Meeting
There are vitamins for the brain and cultural experiences, when the Skive meeting puts spotlight in "A Denmark in Balance" the 20rd and 21th of May 2022.
At the Skive meeting you will find the very essence of life outside the big cities.
The Skive meeting is two days of debates and events. The program brings you talks for the business, fun activities with song and communal dining, as well as cultural presentations with a glimpse of humor. The activities circle all the good things and current affairs in local business, sustainability, culture, experience, and life in general, outside the overcrowded metropolis.
The Skive meeting offers something for everyone: You who want to learn and broaden your worldview. You who want to be entertained and experience. You who wants to know more about life on the fringe and the ideas and initiatives that will take us into the future.
The Skive meeting takes place in the beautiful Strantangen Skive – surrounded by the blue Limfjord and green beech forest.
The Skive meeting is organized by 'Foreningen for Branding Skiveegnen'. The first Skive meeting took place in 2018 with great success and media attention and had a local focus. In 2019 the focus was national and in 2021 we expand to an international focus.
Link: www.skivemoedet.dk (In Danish)
Get more inspiration here:
Destination Limfjorden © 2023