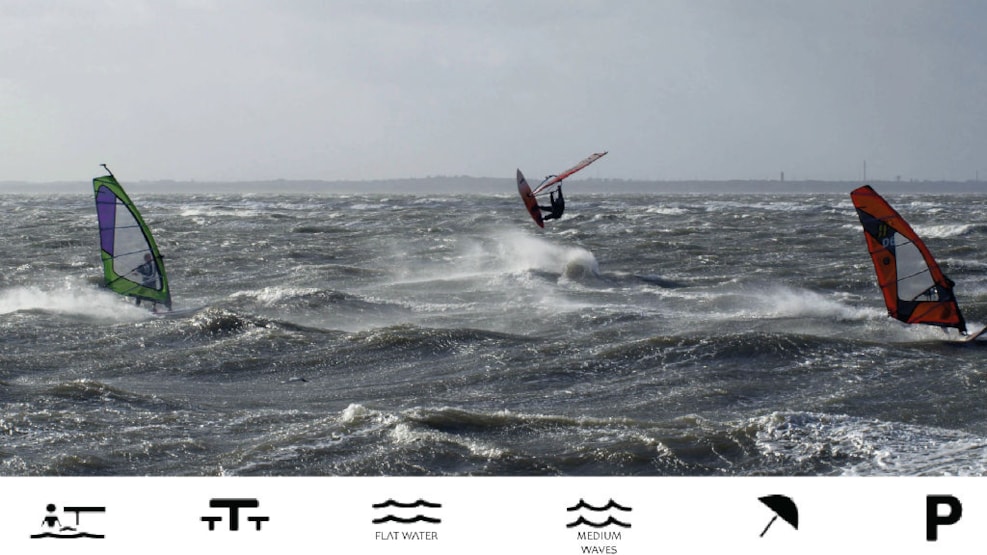 Surfspot | Ejsing Beach
Ejsing Beach
Ejsing Beach is the Limfjord's most popular spot for windsurfers and kitesurfers. The beach is situated 20 kilometers west of Skive and 10 kilometer east of Struer. There is great access to Ejsing Beach which has good parking conditions and a nice and sandy beach.  
Sailing Conditions
At Ejsing Beach there are unique conditions for kitesurfers. The beach has visitors almost no matter how the wind conditions and wind direction develop.  
During summer this is an ideal spot for beginners when the wind direction is south, southwest, and west. The water level is rather low and constant which makes it a safe place for beginners.  
For experienced windsurfers the spot has potential all year. At the spot experienced surfers perform freestyle and slalom. However, the spot is not ideal for formula sailing due to the low water level.  
Facilities at the Beach
Ejsing Beach is placed in scenic surroundings which are ideal for hiking and swimming in the fjord.
Ejsing Camping is situated 100 meters from the beach.
Coordinates: Latitude: 56.518874 | Longitude: 8.742006
Wind Directions: North: 3, North-East: 2, East: 1, South-East: 2, South: 3, South-West: 5, West: 5, North-West: 5
Get more inspiration here:
Destination Limfjorden © 2023