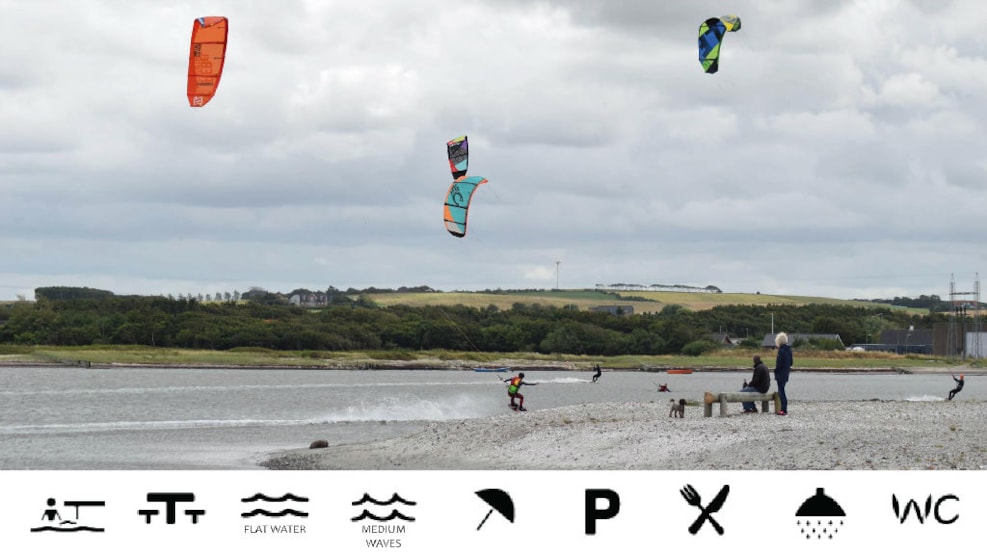 Surfspot | Handbjerg Marina
Handbjerg Marina is situated at the bottom of Venø bay 7 kilometers east of Struer and 20 kilometers west of Skive. There are fine conditions at the marina.
Sailing Conditions
Handbjerg Marina is an island marina which makes is it a favourable spot for surfers who can catch wind from almost every direction.  
From the eastern beach there is access to a water sport area, from where the northern part meets the Limfjord. The marina is a safe place for beginners as the water is not very deep and the water is calm. When the wind direction is west, northwest, north, northeast, or east there are a lot windsurfers and kitesurfers at the spot.    
When the west wind is strong the windsurfers have great conditions for performing spectacular tricks.
Facilities at the Beach
At Handbjerg Marina you find a variety of facilities. Free parking, public toilets, public baths, and outdoor showers. You can use the facilities all year.
The marina also offers auto van camping.
Wind Directions:
North: 2, North-East: 1, East: 3, South-East: 3, South: 2, South-West: 2, West: 5, North-West: 5
Get more inspiration here:
Destination Limfjorden © 2023