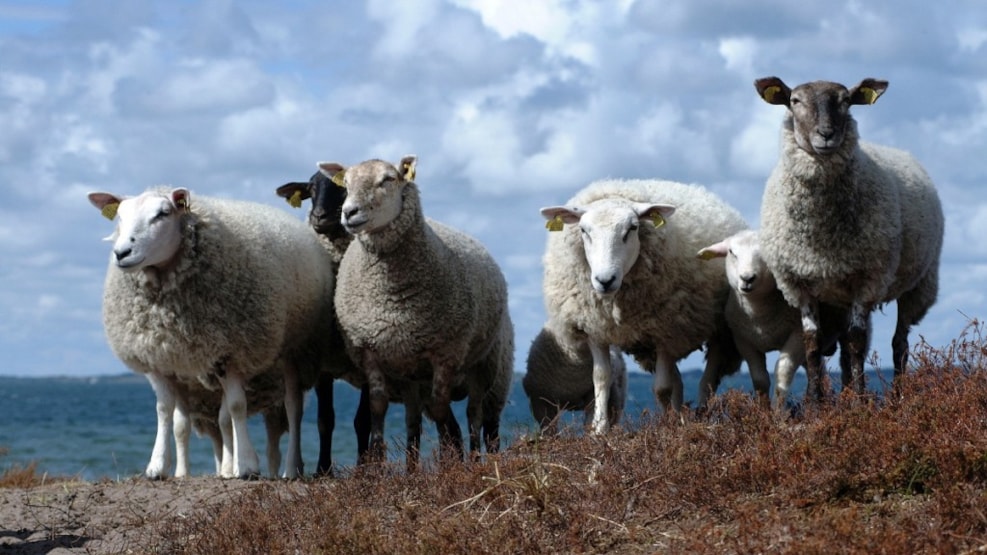 Venø kartofler og lam - Struer
Venø Kartofler og Lam (Venø potatoes & lamb) supplies quality food products in small scale production. The two specialties are, as the name states, potatoes and lamb that are grown at 10 hectares land and the meat production from approximately 85 ewes.
Venø Potatoes
The company grows tasty healthy and eating potatoes. The consumption of plant protection agents is extremely low due to the high radiation from the fjord and the fresh westerly wind. They strive for the very best potato quality and are delivered the entire year in two sizes of paper sacks. The shelf life of Venø potatoes is up to several months if stored adequate.
Venø Lamb
In 2003, the production of lamb meat was established and currently there are 85 ewes. The ewes are a cross breeds for striving for the best from each breed, hence the lambs become viable, healthy, self-reliant, fleshy and with a wonderful temper.
Animal wellbeing is a high priority, and they drive the lambs to slaughter at a small local slaughterhouse themselves. The aim is to obtain the best meat quality, which is why the meat is allowed to hang for 6-8 days.
The farm shop is open by appointment.
Find more information at: Venø Kartofler og Lam
Get more inspiration here:
Destination Limfjorden © 2023