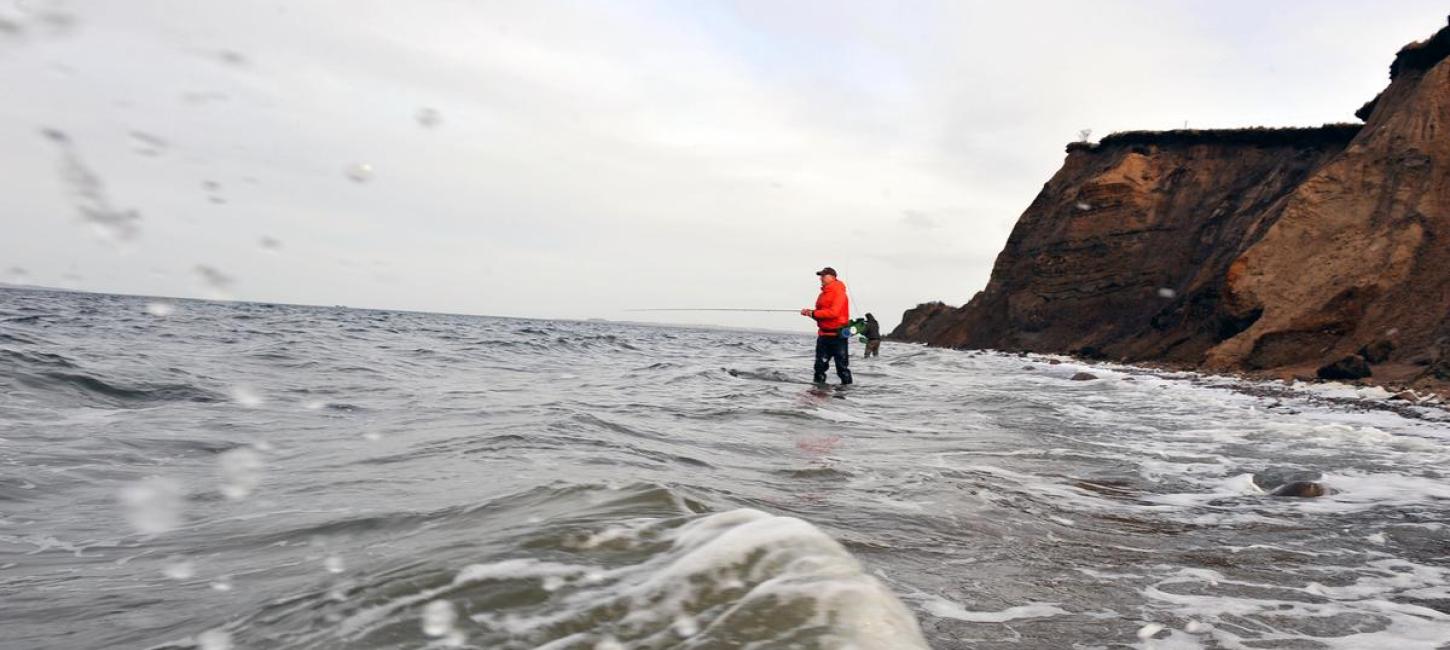 Angling on the island Fur
Photo:
Havørred Limfjorden
Fur's beautiful and varied nature is home to some unique fishing spots.
Fur offers some of the most varied and scenic coastal fishing spots in Denmark, although not many use them.
Angling for sea trouts along the coast is an all year activity - in the summer it is most likely to catch something during the night or on a cloudy day.
Even though many anglers fish for sea trouts, you can also find excellent garfish fishing spots. Fishing for garfish often range from the beginning of April to the end of May and has it's best conditions in sunshine.
For a number of years the people around the Limfjord has worked to restore a healthy and varied life in the fjord. In addition to better bathing, angling opportunities have also improved. The bottom conditions in the form of eelgrass and seaweed forests are improving - and the lobsters have returned to many places in the fjord.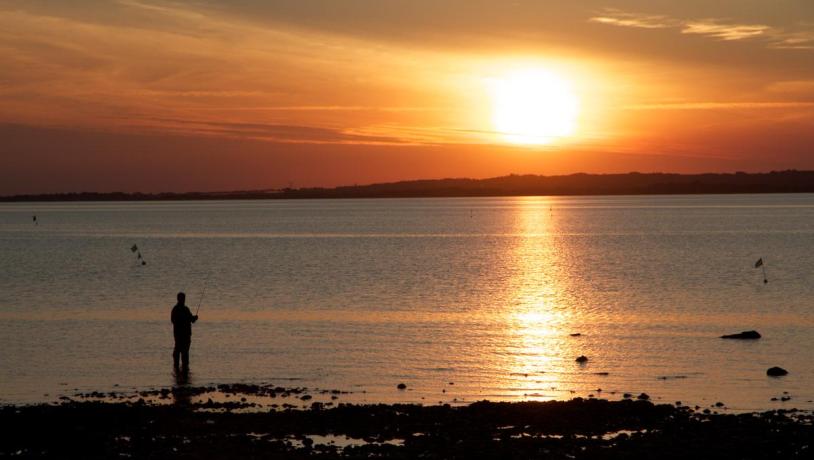 Photo:Havørred Limfjorden
Welcome to Fur's best fishing spots
Certificeret lystfiskeguide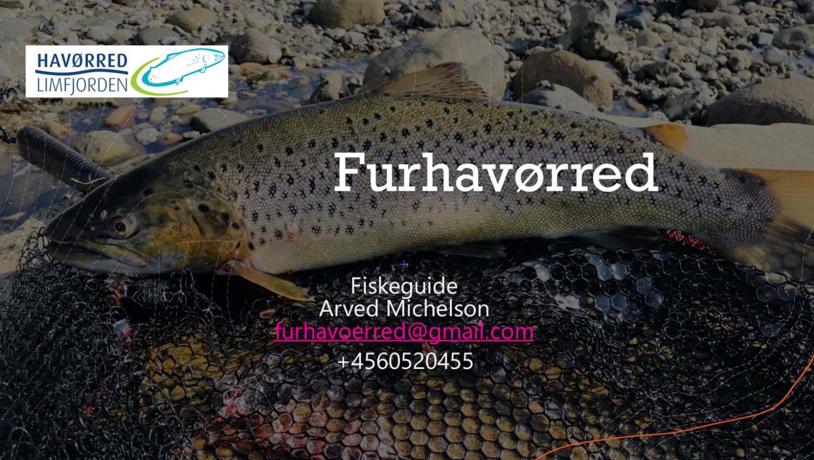 Hvis du har spørgsmål, så kontakt gerne den lokale certificeret lystfiskeguide på Fur og Skive inderfjord.
Mail: furhavoerred@gmail.com
Tlf: +45 6052 0455