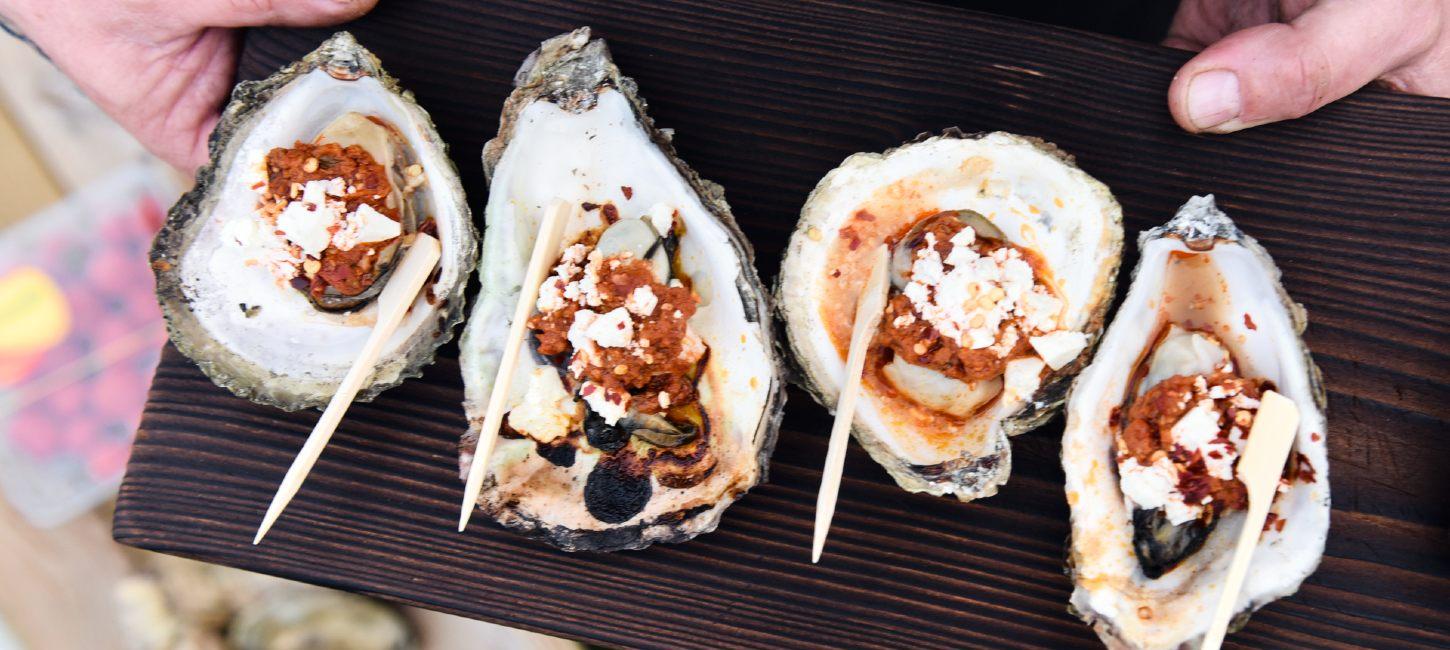 Oyster Safari in the Limfjord
Go on an oyster safari in Limfjorden where you can see, learn, and taste the Danish oysters from Limfjorden. Wearing a pair of waders, you go looking for oysters while learning about oysters, shellfish, and the wildlife in Limfjorden.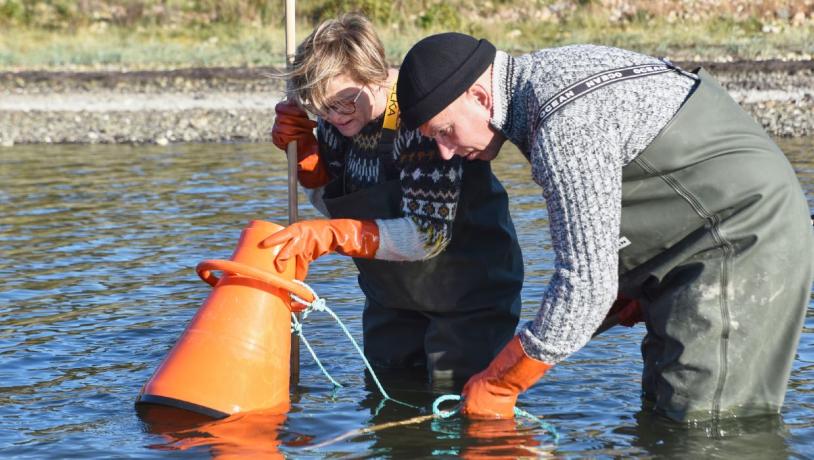 Photo:Destination Limfjorden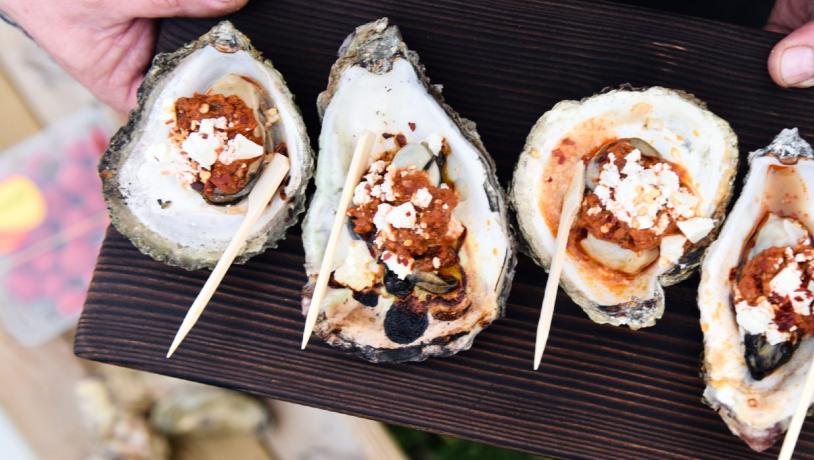 Photo:Colin Seymour
It is a unique experience to go on an oyster safari in the Limfjord and pick your own oysters. And as the oysters in the Limfjord is to many seen as the best in the world, the experience is even more unique. 
On an oyster safari in the Limfjord you will learn how to find them, how to open them and how to cook them. A raw oyster can be a challenge for some, but when cooked everyone likes it. 
Actually, you can find oysters in the Limfjord all year, but it is recommended that you only collect them from September to April. The reason being that oysters is filtering water for algae, and therefore there is a chance that in the summertime the oysters can contain poisonous algae, that thrives in the warm water.
Rule of thumb is that months (in Danish) whose name includes the letter "R", is months where you can collect oysters.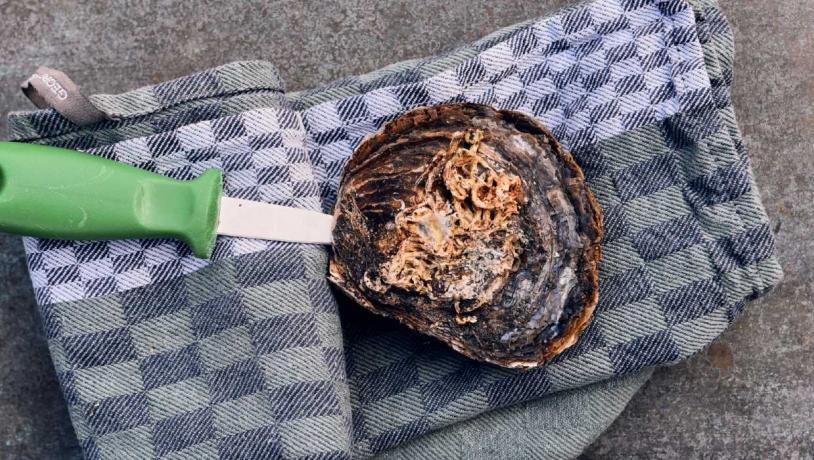 Photo:Colin Seymour
Guided Oyster Safri
Danish Shellfish Centre, Jyllandsakvariet and Oyster King are just a selection of those who arrange oyster safari in the Limfjord. Wearing a pair of waders, you can go looking for oysters with a guide.
You will of course try to taste the oysters you find – often with a glass of wine or champagne. On some of the safaris the oysters will be cooked on a grill by the guide. If you don't eat all your oysters, you can take them home.  
An oyster safari takes between 2 and 5 hours, which includes introduction, good advises and waders. And there is oyster guarantee each time!
 
More information about the oyster and shellfish in the Limfjord
In the brochure below you will find more information about oysters, how to open them and delicious recipes. The brochure is in English. 
 
More experiences in Destination Limfjorden
Get more inspiration here:
Destination Limfjorden © 2023