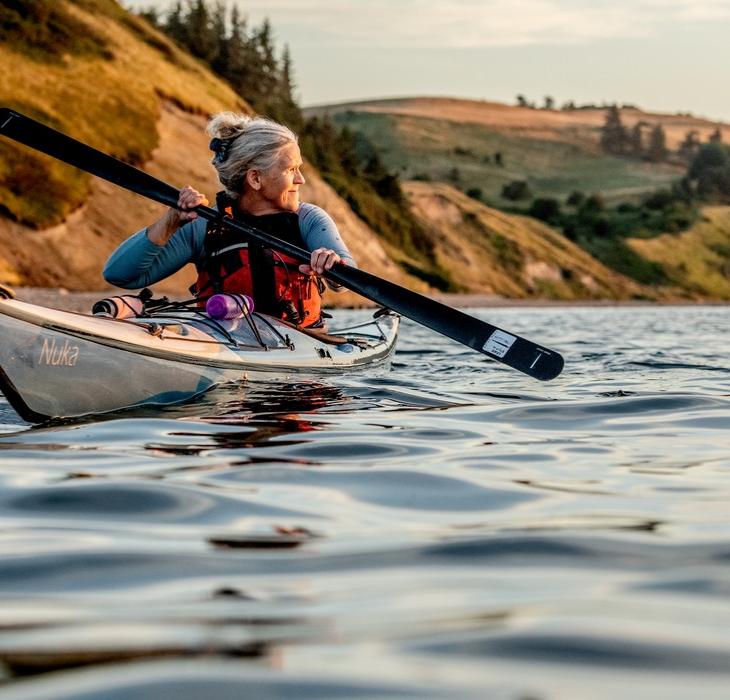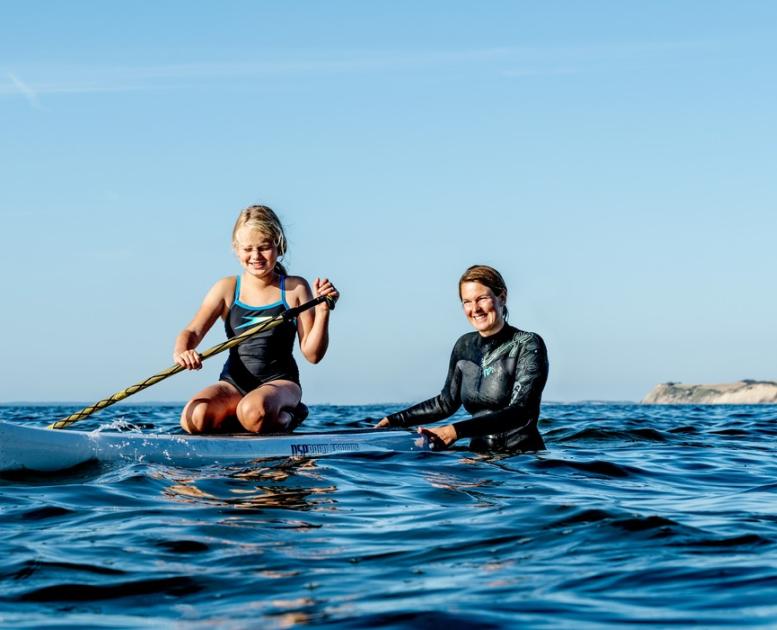 Vandoplevelser
Photo:
Destination Limfjorden
&
Destination Limfjorden
LIMFJORDENS
We LOVE our inlet, Limfjord
Destination Limfjorden has more than 500 km coastline which invites you to many different water related activities. This inlet nature varies a lot and is therefore ideal for different types of water activities – from quite trips in kayak and SUP and child friendly beaches, to coastlines with a lot of wind which is perfect for kitesurfing and paragliding. 
A selection of water activities
Special experiences on the inlet
Limfjorden byder også på helt unikke oplevelser med fjordens dyreliv som omdrejningspunkt. Du kan bl.a. komme på østerssafari og plukke de helt særlige limfjordsøsters, som kun findes her. Du kan også lærer om dyrelivet i Limfjorden på Dansk Skaldyrcenter eller tage på en af de mange sejlture på fjorden, hvor du bl.a. kan opleve sæler helt tæt på.
Yearly events by the Limfjord
Limfjordsområdet byder på flere særpræget og unikke events, som trækker tusindvis af besøgende. Du kan både opleve events der repræsenterer livet ved vandet og events der repræsentere egens østers og skaldyr.
Child friendly beaches
At the Limfjord you will find many wonderful, child friendly beaches. The low and quite water makes it very attractive for also small children.