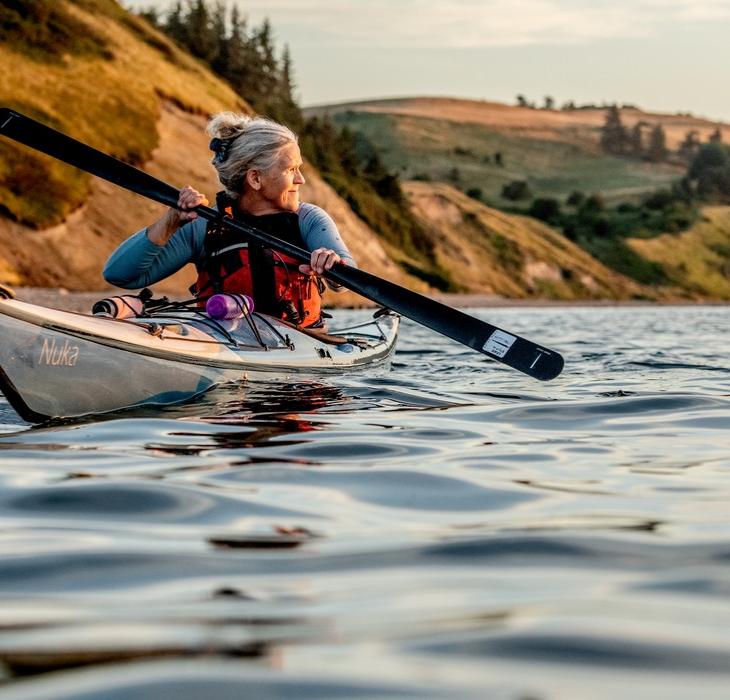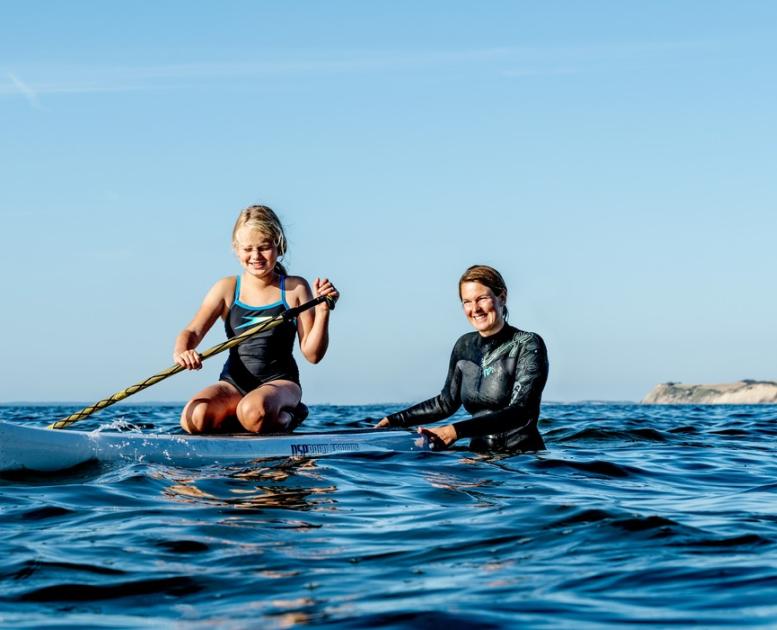 Water activities
Photo:
Destination Limfjorden
&
Destination Limfjorden
We LOVE our Limfjord
The coastline of Destination Limfjorden is more than 500 km long, which invites you to many different activities on the water. The nature of the Limfjord varies and is therefore ideal for different types of water activities – from enjoying quite trips in a kayak, paddling on a SUP-board and spending time on children-friendly beaches, to challenging yourself on the coastlines with a lot of wind, which is perfect for kitesurfing and paragliding. 
A selection of water activities
Special experiences on the inlet
Limfjord also offers many unique experiences that focus on the inlet's wildlife as the main attraction. For example, by going on an oyster safari you can gather the Limfjord Oysters, which only can be found in this area. You can also learn about the Limfjord's wildlife at the Danish Shellfish Center or by going on one of the many boat trips, where you might experience seals almost right next to you.
Yearly events by the Limfjord
The Limfjord-area offers many distinctive and unique events that attract thousands of visitors. You can experience both the events that represent life in the water and the events that represent area's oysters and shellfish.
Child friendly beaches
Around the Limfjord you will find many wonderful child-friendly beaches. The low and quiet water makes the beaches also suitable for small children.