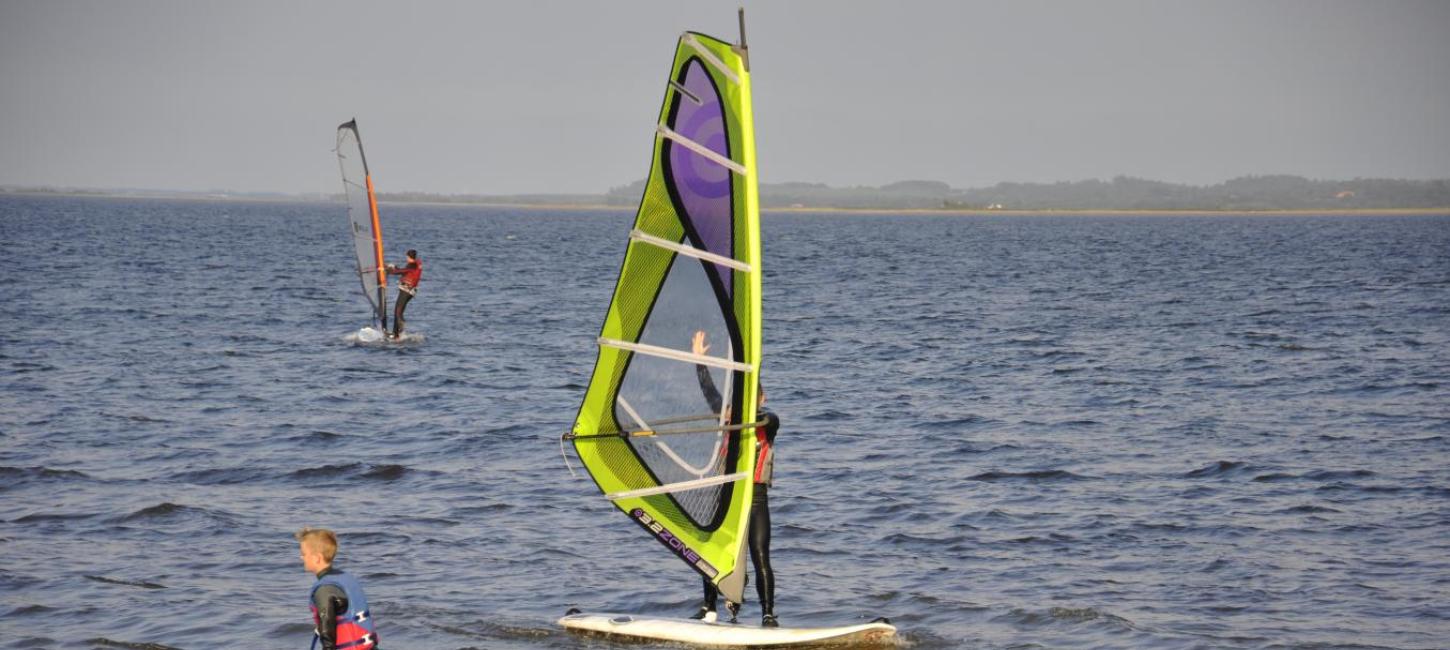 Surfing on the Limfjord
Photo:
Ferievedlimfjorden
The Limfjord is ideal for surfing and has good areas for both windsurfing, kite surfing and stand up paddle.
Both at Glyngøre, Skive Fjord, Hjarbæk Fjord, Virksund, on Venø, at Hanbjerg Marina and Ejsing Strand, there are plenty of opportunities to surf the Limfjord. And here's something for both beginners and experienced surfers.
Are you a beginner?
The spot around Virksund on Hjarbæk Fjord is particularly attractive because it is narrow and the sailor is close to land all the time. Venø is also favorable for the beginner due to the protected water area. The east-facing beach at Hanbjerg Marina also provides good conditions for beginners who should not fear deep water or dangerous currents. The spot at Ejsing Beach is the Limfjord's most visited spot among windsurfers and kite surfers. The spot is attractive to beginners due to the low and even water level, while the experienced surfers utilize the wind force's storm force for, among other things. freestyle and slalom.
For the experienced
Skive Fjord is the Limfjord training ground for the best windsurfers. The location of the fjord between Salling's east-facing ridge and Lundø provides challenging wind conditions. Therefore, Skive Fjord is reserved for experienced surfers. The spot at Glyngøre is also attractive to the experienced surfer as the wind can become extremely strong. At Hanbjerg Marina, the strong west wind can allow the experienced windsurfers to perform spectacular tricks.