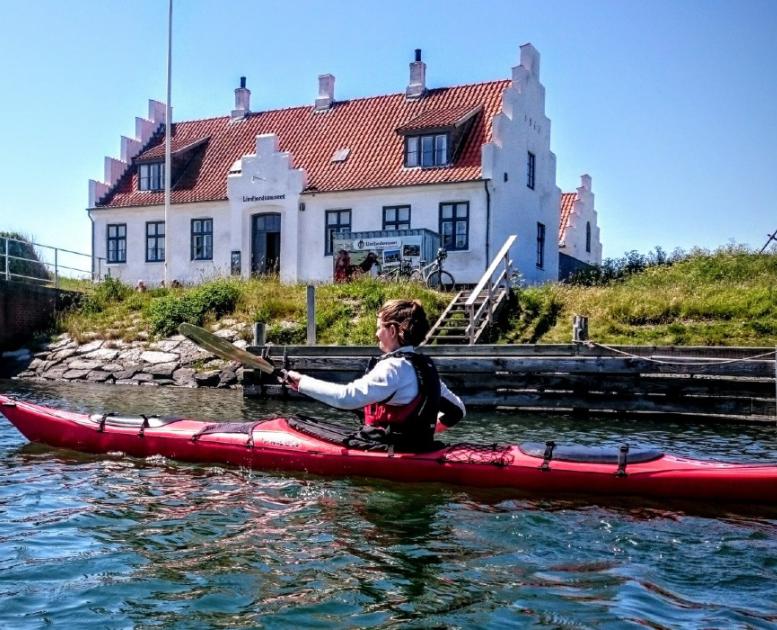 MARITIME EXPERIENCES
Photo:
Naturlig Bevægelse
&
Mogens Lynge
by the Limfjord
The western part of the Limfjord consists of small fjords, stretches of coasts and cozy harbors that must be experienced and explored. Sense the maritime atmosphere in the many harbor towns, which each offers unique experiences. Enjoy a sailing trip on the Limfjord, eat ice cream by the harbor, go fishing or join the maritime festivals around the area throughout the year.
The maritime land of Limfjorden is a true paradise for both sailors and couples.
Maritime experiences and activities
Annual maritime events
The area of Limfjorden offers several unique events that attract thousands of visitors. Both, you can experience events that represent life by the water and ones that represent the areas exclusive gastronomy.
Harbours in the Limfjord
If you want to explore more information of the ports in Destination Limfjorden and the area of Limfjorden area in Destination Himmerland, click on the image below or investigate the brochure "Havneguide" (In Danish)
You can as well visit Havneguide.dk in which you will find more valuable information about all marinas in the western part of the Limfjord as well as the rest of Denmark. E.g., find the ports' that are member's current events, experiences and provide an overview of places to eat in the area.
Sailing on the Limfjord
Do not visit the Limfjord area without taking a boat trip on the fjord. For example, try seal safari, a guided sailing incl. lunch or Island jump, where you sail between several of the Limfjord´s islands. During every sailing there is a guarantee of magnificent nature along the road.
Kayak, canoe and SUP on the Limfjord
Get close to the shores of the Limfjord by sea kayak, SUP or canoe. The area has several rental locations, and a trip on the calm waters of the Limfjord with a view of the area's beautiful coasts is pure therapy.
 
Go hiking along the Limfjord
Don't forget your walking shoes, hence you can experience the magnificent and diverse landscape of the fjord close. Here you will find untouched nature and hundreds of kilometers of hiking trails just waiting to be explored
Fishing in the Limfjord
The Limfjord has a natural potential for a sea trout fishery. Denmark's largest fjord receives water from 1/6 of Denmark's area and a star line of Denmark's very best sea trout streams have outlet in the fjord.
The diverse types of coasts invite you to fish, and the geographical conditions make it possible find a good spot regardless weather.
Get more inspiration here:
Destination Limfjorden © 2023